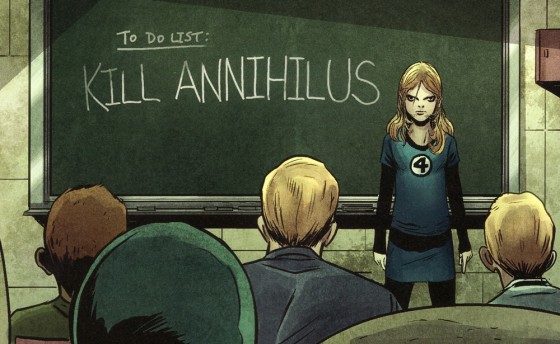 Last week, I described Fantastic Four #588 as one of the emotionally charged comics I've ever read, a single issue that pulls on the heartstrings in ways that most superhero books just don't. Ever. Moreover, I found the book to be an especially affective insight into the loss of a loved one because of its omission of narration, dialogue, and exposition. Instead, the reader must tacitly absorb the death of Johnny Storm through Nick Dragotta's art.
I was so impressed by Dragotta's work that I visited his website, hoping to learn more. And while his blog is definitely worth checking out, it just wasn't enough for me. Ravenous, I decided to ask him for an interview. To my delight, he obliged.
What follows are Nick Dragotta's incredibly candid, insightful, and entertaining answers to my buffoonish questions. More than just a skilled artist (and he definitely is), Dragotta proves to be a down-to-earth chum and all-around decent human being.
And he's also a fan of Anderson Silva, which is sure to earn him points in Caffeine Powered's book. Read the rest of this entry »