Variant Covers: Hot Soccer Moms and School Girls.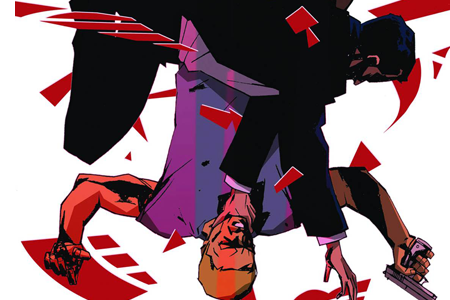 Thank goodness it's almost Wednesday. The weekly grind demands a brief respite, and on that third day of every week comic books come to the fucking rescue. This is Variant Covers. Inside you'll find the comic books dropping tomorrow that I'm interested in.
Opinionated? You're on the internet so you fucking must be. Hit the comments section with the funnies you plan on snagging this week.
—-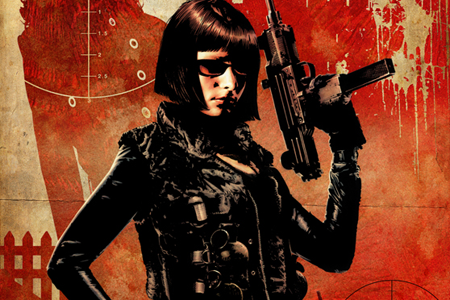 Jennifer Blood #1.
Jenny Blood is a new comic dropping tomorrow by Garth Ennis and Adriano Batista. The premise? Something fittingly Ennis. Blood is a suburban housewife by day. She feeds the kids, takes them to soccer, cooks them dinner. But by night! Oh you knew this was coming. But by night, she's a totally elite assassin. In a latex get-up, which is always, always, always a good thing to me.
There was a time when Garth Ennis was my fucking idol. Between Preacher, Hitman, and his take on the Punisher, the good man owned my soul. Over time, I've grown less and less enthused with his efforts. While some people may find it heretical to say, I got tired of The Boys. I get it, I get it. A vulgar deconstruction of superhero motifs. Like I said, I probably just pissed a good amount of people off. I'm hoping that Jennifer Blood can rekindle my love affair.
If it's nothing more than a female twist on the Punisher, I'd be fine with that. Perhaps my time away from the Ennis bag of tricks has been enough to recuperate my love for him.
—-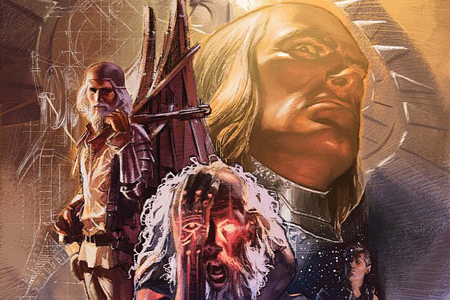 S.H.I.E.L.D. #6.
The first volume of Marvel's most mindrapingly fantastic title concludes tomorrow. It is, without doubt, going to be my title of the week. Hickman and Weaver's panel-smashing, contemporary narrative structure-defying, philosophically curious title has been nothing less than the fucking belle of my pull list ball since it started.  This week we get the epic battle between Leonard Da Vinci and his free spirits versus Isaac Newton and his Hobbesian belief that mankind must be  corralled. I think these motherfuckers are going to come to blows.
Hickman has been nothing short of brilliant to me in everything that I read of his. His killing of a member of the Fantastic Four? Had this guy in tears. His exploration of ideologies and the fictionalization of historical figures in S.H.I.E.L.D. has been something special. It isn't a question of whether or not the sixth issue will be fantastic, but if the second volume can possibly top this first arc.
—-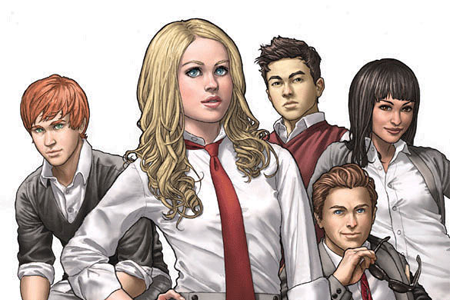 Morning Glories Trade #1.
I have not read Morning Glories yet. However, I have only heard wondrous things regarding the title written by Nick Spencer and drawn by Joe Eisma. In fact, the buzz was so good that it drove me to pick up Spencer's newest title, Infinite Vacation. Conclusion from reading that title? Spencer can fucking pen, yo! I'm not certain what Morning Glories is about. There's been a concerted effort made by myself to stay away from any plot synopses, because I've read there's a mystery afoot in the title.
Basic plot summary from various sites is, "Morning Glory Academy is one of the most prestigious prep schools in the country, but something sinister and deadly lurks behind its walls." It doesn't sound amazing, does it? Probably why I passed on it the first time. Do these copywriters realize people make financial decisions based on their bland fucking description of something that could be fantastic? Doesn't seem that way.
I'm there.
—-
Memoir #2.
This self-titled "Twin Peaks meets the Twilight Zone" comic gets its second issue tomorrow. I dug the first one enough to toss down some ducets on another installment, even if I wasn't blown away. Thar be a slow build to things though, especially ones wrapped around an entire town losing its memory, and shallow graves filled with corpses. McCool and Cook have me wrapped around the gray and limp, wanting to know where the storyline is going.
This issue sees journalist Trent MacGowan going to interview the dude who claims to remember everything.
—-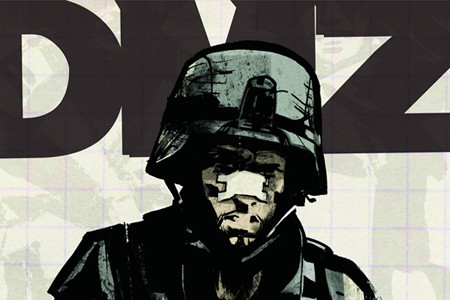 DMZ #62.
This recommendation is a weird one. DMZ #62 is the title I would most like to buy tomorrow, but won't. I won't be snagging it because I'm not caught up on the title, though lately I've been rampaging through the collections. I just need to point out that this drops tomorrow because the title is currently wrapped around my soul. Its addictive tendrils are worming their way into me like I'm fucking La Blue Girl. If you're caught up to date with this series, I am envious of you. If you're not following it, consider this a gentle reminder. Next time I'll be encouraging you at axe edge.
You're welcome.
—-
What are you fools snagging this week?