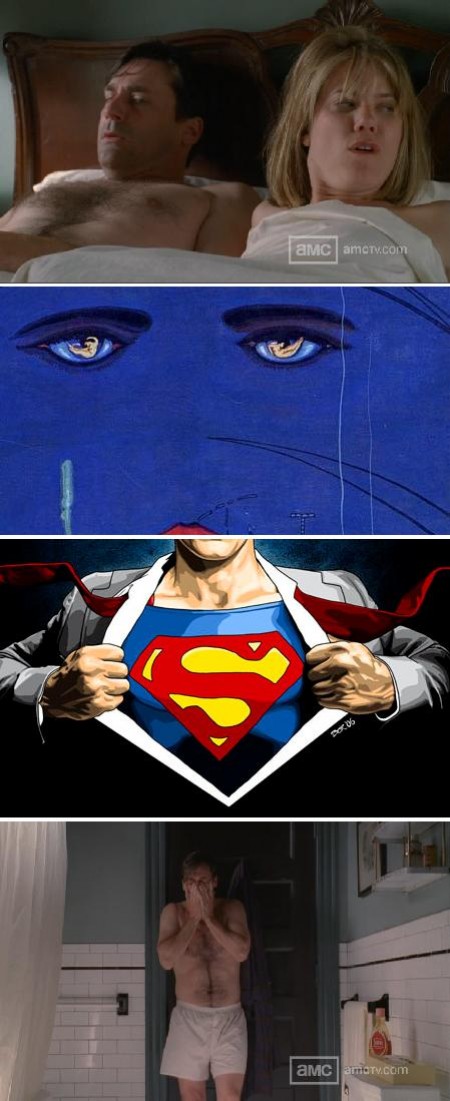 [This! Is! Mad Men! recaps the newest developments of Don Draper and his ragtag group of cohorts. In the spirit of the show, it will often be sexist and drunk. Apologies ahead of time.]
I'm worried about Don Draper. He's always bent the elbow liberally, but never before has alcohol been such a destructive force in his life. Sure, there've been plenty of drunks in Mad Men — Freddy Rumsen and Duck Philips spring to mind — but Don's supposed to be the exception to the rule!
Isn't he?
When we first learnt of Don's exploits in season one, there was a certain charm to them. He drinks? He philanders? He steals identities? All right…That's not too cool but I guess I can see where he's coming from. He was sympathetic – coming from nothing, he sought solace in the pursuit of the American dream. And just like Gatsby and Willy Loman and Hunter S. Thompson, Don Draper found out the hard way that the dream is dead.
How do know that that Don Draper has hit rock bottom? He gave away his secret identity.