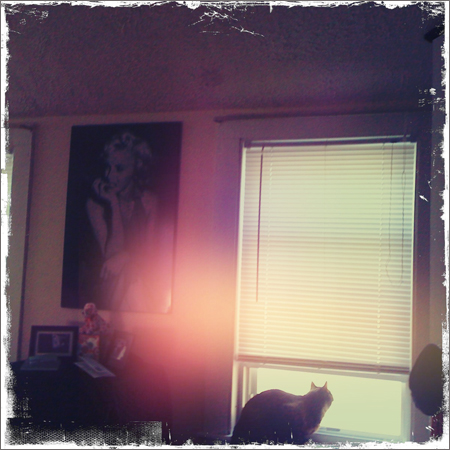 Spring has sprung! Or something. It's always weird when the days are nice, but life hasn't returned to the barren shitland of New England. There's something odd about walking around and loving the blue skies and warm weather and seeing no leaf or greenery within my purview. Whatever, I'll take the sunlight, man. Nothing perks up my spirits (and all of humanity's) like a nice beautiful day outside. It's almost enough to make me forget the ashen butthole that is winter time.
Can you notice I'm falling less and less in love with snow and frost? It never used to bother me when I was young. Now I hate it with a ferocity usually reserved for dying on boss fights, or the prequels.
Monday Morning Commute. Every Monday I'm going to detail the various things I'm either currently or will be watching, reading, playing, and listening to in the next seven days. It's Monday. You've got a long week of school, work, or compulsive masturbation to get through. Tell me the arts that you're indulging in, to stave off suicide.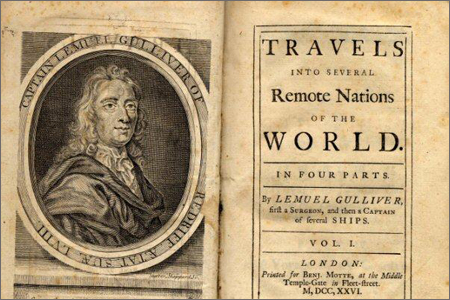 Reading / Gulliver's Travels, Jonathan Swift
Every once in a while I try and stunt and pretend I don't like the enormous workload of reading I have to pull for school. But if I'm being completely honest, I generally dig most of what I'm reading. (Ignoring completely like 75% of the shit I'm pulling for one particular class this semester.)
And if there's one dude I've always dug reading, it's Jonathan Swift. Do yourself a favor and check out The Lady's Dressing Room. The dude is a pretty ballin' ass satirist and social commentator. And so when I found out that I had to read him, I was understandably excited. A little bit.
Despite the fact that I enjoyed his work, and I've always sadly associated Gulliver's Travels with that NBC mini-series or some shit. I think it starred Ted Danson. So when I had to write it, I was like, fuck me, I can't bare this.
And then?
Apparently it's dope social commentary like the majority of his other work. You know, wrapped-up in a bunch of fairy tales and shit. Ignore the talking horses and take it as a critique on rationalism, government, and the such. One recurring thought while I work through my old-school British literature classes is how amazingly the same we have been for the last four hundred years. I don't know if I find this comforting, or haunting.
Progression is an illusion! BRB, jerking off to Post-Modern theory. Just kidding.