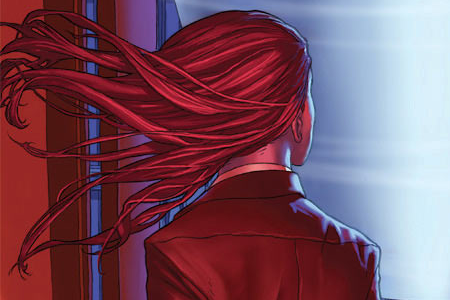 Welcome to Variant Covers. I like comic books. Sometimes I really like them. And every week, I write in this column about the comic books that are dropping this week that I'm interested in. If you're so inclined, hit up the comments section with what you're throwing down some ducets on. My ears. They're open.
—-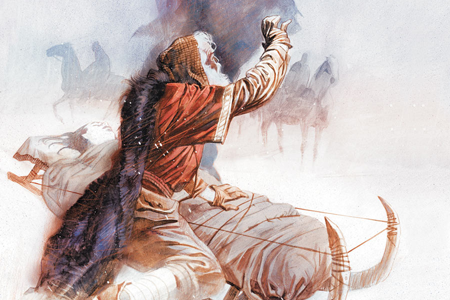 Northlanders #36.
Those who follow this column know that I have an unapologetic butt-crush on Brian Wood. His work hits me on a variety of levels, from fucking awesome! to fucking inspirational. The second and final issue of "The Girl in The Issue" drops this week, and I'm expecting the latter. The storyline follows a weathered old man trying to solve the murder of a girl he found frozen in time. The first issue garnered serious love here, and I'm expecting the same from the finale. Its a quiet, almost Hemingway-esque march through the final tolling of a man's life, cognizant of his small and dwindling station in the world.
I would be remiss if I didn't point out that Becky Cloonan's artwork is stunning, and issue #35 provided three of the most gorgeous panels (its three panels, right?) I can recall in recent time.
Outstanding.
Also Dropping: Wood's DMZ #61. I'm waiting on the sixth trade to arrive in my mail, for I desperately need to catch up before it ends.
—-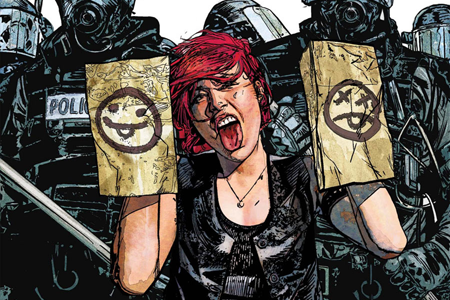 Scarlet #4.
Brian Michael Bendis and Alex Maleev's post-modern metatextual affair continues this week. Still featuring a sexy redhead with guns. Still featuring her directly engaging the reader every issue. Still getting me very, very excited every time it drops. The last issue ended (if I recall, the long breaks between issues is killing me) with her capping a cop, and I imagine the title is only going to get more violent. I mean, fuck, she's trying to encourage the reader to join her in a cultural uprising.
Not exactly for the faint of heart.
I don't think the title gets as much love from others as I give but, I can understand why. The tropes themselves aren't new: V for Vendetta with a vixen, mix in some teenage uproar, et cetera. But it's done well, and Maleev's artwork is stunning. Some of the stuff he's doing with paneling is fresh to a guy like me. Bearing in mind that I mean a guy who doesn't have much in the way of technical knowledge when it comes to art. I'm a lit dork, leave me alone.