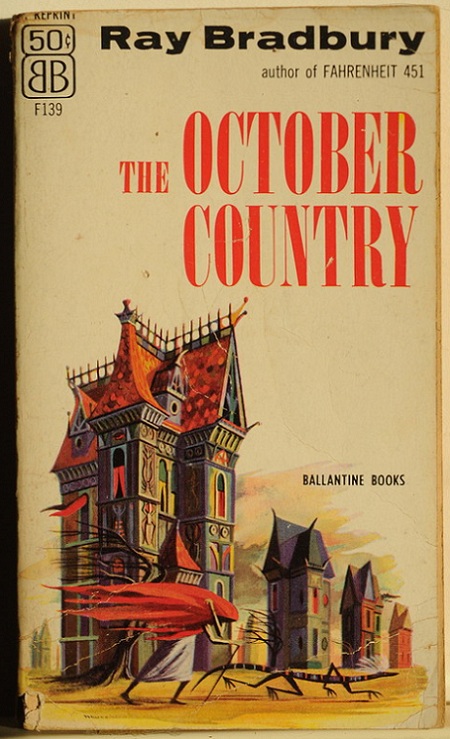 [OCTOBERFEAST is the greatest celebration of the year, a revelry dedicated to pop-culture's most nutritious Halloween detritus. Plastic screams and artificial sweeteners have never been more bountiful. In the old country, villagers refer to the extended party as Satan's Snacktime]
It is with the utmost respect and admiration that I present the following declaration:
Ray Bradbury is the official writer laureate of OCTOBERFEAST. The awarding of this position to Mr. Bradbury shouldn't shock or surprise a single soul, as his work is the printed embodiment of the annual fright-festival. The bizarre, the ghastly, and the speculative synergize to convey a sense of wonder and possibility.
This year's gala features Ray Bradbury's The October Country.