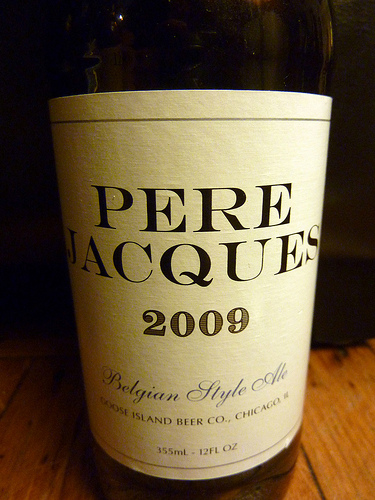 Tonight, despite my blood oath, I went back to Beacon Hill Wine & Gourmet to pick up my weekly syrup. No, not sizzurp! You know, beer! The sweet ambrosia with which the gods wined socialized and made merry! The GOOD STUFF!!!
Anyways, I hung my head and marched into the very store that I had sworn off a mere two months ago. I wasn't happy about this decision, but I was in a time crunch and thus forfeited my foolish pride. Which, quite frankly, was really hard for me. Some days, foolish pride is the only ace I have up my sleeve.
To my delight, this second trip to Beacon Hill Wine & Gourmet was actually enjoyable. Whereas the cashier during the first excursion was a pretentious dongle hell bent on insulting me and then taking my cash, this second adventure saw a helpful young lady rocking the register. Truthfully, she talked and smiled as though she had been pounding Jolt Cola all damn day. But maybe that made her all the more eager to help me. I don't know. All I do know is that thanks to a caffeine-riddled bloodstream of one female clerk, Beacon Hill Wine & Gourmet have officially been taken off of my shit list. Kudos.    
With the assistance of the aforementioned caffeine-junkie, I snagged a bottle of Pere Jacques 2009. I was first drawn to this ale by its understated and classy looking label. Living in an era in which the docile masses clamor for cold-activated labels, I was drawn to the simplicity of Pere Jacques. Other than the name, year, and brief description of the product, all that adorned the heavy-paper label was the brewery's official seal. Yes, I could tell right away  that Goose Island had sold me on one of their brews.
Having never even heard of the brewery, I hit up the Goose Island website. Their story, from what I can tell, isn't dissimilar to that of Sam Adams — at some point in the 1980's, Chicago-based beer-lover John Hall decided that he was fed up with the (lack of) choices available to the American public. He embarked upon a craft-beer journey; with rapid expansion in the 1990's, the Goose Island crew became a well-established enterprise.
Ok, ok, great — so it's beer made by people that like beer. That's encouraging, but I still had no clue what the fuck a Pere Jacques was. Honestly, it sounds like a French explorer, a sexual maneuver only possible on honeymoons, or some combination of the two. Remembering that I had bought the bottle simply because of it's fancy visage, I checked its side and found the following;
Abbey Ale inspired by visits to Belgium. 8% alcohol by volume, 650mL — 1 Pint 6 FL OZ. Develops in the bottle for up to five years. Contains live yeast. A sediment may form.
I poured the stuff into a wine glass. I'm not sure if that's the proper technique (in fact, I'm fairly certain that it isn't), but it just felt right. Again, not to harp on this thought, but the beer just exuded a classy aura and I wanted to do right by it. In the glass, Pere Jacques 2009 glimmered all sorts of wonderful caramel hues. Yes, the liquid was as appealing as its container. Knowing that it looked good, I wanted to know if it actually tasted good.
Sniffing at the mouth of  the ill-fitting glass, I  detected up a distinct fruitiness. I still can't decide whether what my nose detected was more apple or pear, but it was definitely something had to be picked from a tree. Even with all the sweetness, a wonder-scent of alcohol still made its way through — not as pungent as hard liquor, but just enough to remind the drinker that this was not a beverage to shrug off.
Ok, so let's get to the taste (Thank the Maker!) — Pere Jacques 2009 is fucking awesome. That fruity aroma is definitely present in the flavor, helping to push this ale into some distinctly tart territories. With that being said, there is also a strong undercurrent of sweetness, an almost caramel theme during the drinking process (wow, what a pretentious description). Honestly, this beer is astoundingly well-rounded. The slightly elevated alcohol content zings my mouth, and Pere Jacques reminds me that a beer can make one feel more alive.
Goddamn, this ale is just out of this world. I don't do this often, but I mean it…
Pere Jacques 2009 – A