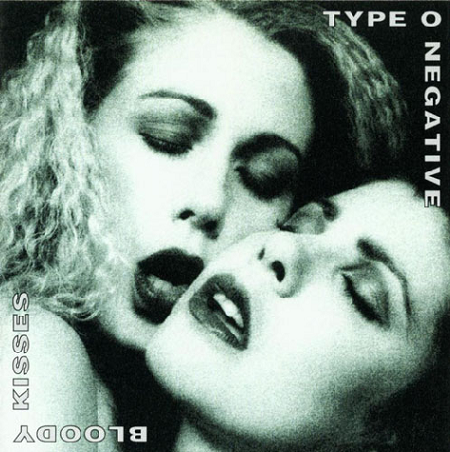 In the last few decades, the scientific community has come to a general consensus regarding OCTOBERFEAST: Goth-kids love Halloween. While their dark wardrobes, crummy poems, and pasty complexions are usually frowned upon, Hallow's Eve provides Goth-kids a rare chance to flaunt their woe-is-me approach to existence. I guess this is a good societal release valve, providing a safe outlet so that real mistakes are not made.
So sure, we concede a bit of a loss during OCTOBERFEAST. We allow each teen inaccurately diagnosed with depression to wear a different Nightmare Before Christmas hoodie every day. We put up with thirty-one days of ghetto-blasters blaring Boys Don't Cry and overzealous students begging us to attend the Drama Club's performance of whatever. And for an entire month, we understand that staying out of Hot Topic is a decision made to ensure physical safety.
But all these concessions are made so that the inmates don't overtake the asylum that is OCTOBERFEAST. In reality, there is some pretty cool Gothic-inspired shit in the world. In addition to his rampant alcohol and drug abuse, Edgar Allen Poe should be commended for his body of work. Despite writing in the Gothic style, Poe gave us fucking classics like The Fall of the House of Usher, The Tell-Tale Heart and The Raven. So by giving the weirdos a month-long recess, they can be marginalized the rest of the year; and as result, they don't completely taint the world of Gothic entertainment.
While Poe is one worthy representative of the American Gothic, he is trumped by a Brooklyn-based powerhouse. This entity has demonstrated that you can be into glum shit without being a totally despondent a-hole. The band at hand manages to sing about girlfriends' girlfriends, asking a girl to be a druidess, and being set on fire in a strangely energetic and uplifting manner.
In case you haven't figured it out, I'm referring to Type O Negative.
Type O Negative's special brand of metal distinguishes itself by incorporating morbid lyrics into doom-and-gloom music. For instance, the creepy keyboards sound more like an old-school organ played in a cathedral where priests trains for exorcisms. On top of these are guitars that vary between ambient, groovin', chuggy, or even thrashy. But perhaps most identifiable are Peter Steele's low, brooding vocals.
Take all of the above attributes and use them to serenade a Goth girl. The result?
Black No. 1 (Little Miss Scare-All)
This is one of Type O Negative's most well-known tunes, and with good reason. Musically, the eleven-minute track oscillates between straight-ahead verses, poppy sing-a-long choruses, hard hitting sections of hate, and truly beautiful bridges. Oh, and they also manage to sneak in the theme to The Addams Family.
Most appropriate for the OCTOBERFEAST, however, are Steele's lyrics. At times, Black No. 1 seems to be a real love fest for freaky-ass, pale girls. And then, the song turns on a dime with declarations that loving the woman in question "Was like loving the dead/ Was like fucking the dead." Surely, not what I'm planning to drunkenly croon at my wedding but pretty fucking awesome.
For a better idea of the song's theme, check out this excerpt:
I went looking for trouble
And boy
I found her…

She's in love with herself.
She likes the dark
On her milk white neck.
The Devil's mark.

It's all Hallows Eve.
The moon is full.
Will she trick or treat?
I bet she will.

She will.

Happy Halloween.

She's got a date at midnight
With Nosferatu.
Oh baby, Lily Munster.
Ain't got nothing on you.

Well when I called her evil
She just laughed.
And cast that spell on me.
Boo Bitch Craft.

Yeah you wanna go out
'cause it's raining and blowing.
You can't go out
'cause your roots are showing.

Dye 'em black.
Fuck it, I'm making a huge decision: consider Black No. 1 the official theme of OCTOBERFEAST. So in the next few days, take every opportunity to blast this tune as loud as possible while stuffing candy corn into your face.
Albeit an abridged version, check out the music video for Black No. 1: