E3 2014 MASTERPOST: CLOSE-OUT, ASS-OUT, VIDEOS & NEWS COMPENDIUM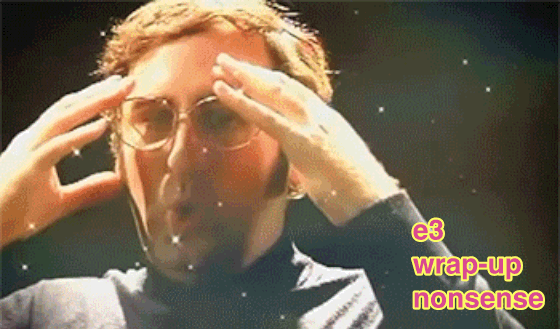 OKAY FOLKS. Listen up. Between the alimony hearings, the drug use, the fact that Feedly went down for two fucking days, and my favorite butt plug melting in my dishwasher (which required an immediate journey to the upper mountains of the Appalachians to replace), there's some E3 STUFF I DIDN'T GET TO. However, I also posted a fucking fuckload. Here in one batch is everything I've caught from E3. Posted, and previously unposted. Sorted by console. Don't see your fave announcement/game? Hit the comments. I'll add it. I know I'm missing a lot. Also! Use this space just to shoot the E3 shit.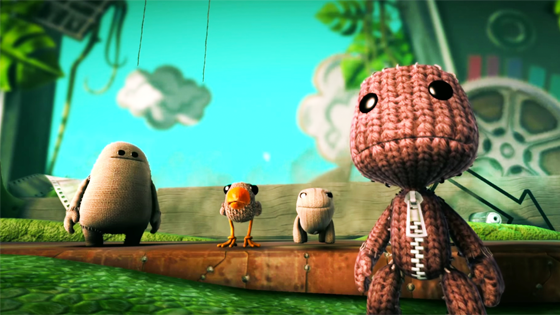 [PlayStation News]
'BLOODBORNE' Reveal Trailer: The Darkest of Next-Gen Souls
Grim Fandango Remaster Coming to PlayStation 4 & PS Vita
LittleBigPlanet 3 announced for PS4, get creative in November. Plus Trailer.
The Order: 1886 Launching Worlwide February 20, Gameplay Video
'THE ORDER: 1886′ Trailer: Delayed Steampunk Swoon
Ratchet & Clank Remake in Development for PlayStation 4, Movie Trailer
Sony partners with Devolver for slate of console debuts, including Broforce
'UNCHARTED 4: A THIEF'S END' Trailer: Drake's Last Crusade?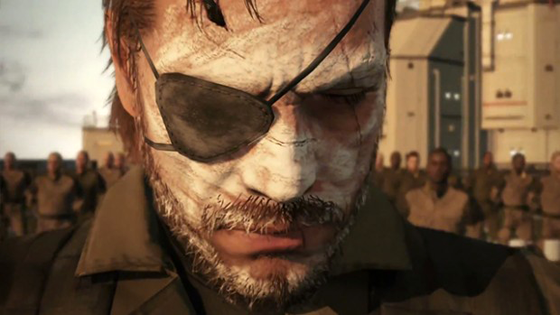 [Multiplatform News]
'BATMAN: ARKHAM KNIGHT' Trailer: Gotham is a beautiful s**thole
Latest No Man's Sky Trailer May Literally Blow Your Mind
Dragon Age: Inquisition Trailer Showcases Environments, Combat
DOOM Teaser Announces Full Reveal at QuakeCon 2014 '
THE DIVISION' Trailer & Gameplay Video
The Evil Within Extended Gameplay Demo
'FAR CRY 4′ Gameplay Demo & First Five Minutes
'GRAND THEFT AUTO V' dropping on PS4/XB1/PC
'Metal Gear Solid V: The Phantom Pain' Trailer: Bathe In Your Friends' Ashes
A Little More Faith: Mirror's Edge 2 E3 Trailer
'MASS EFFECT' Trailer: Blah blah show me f**king gameplay
'RISE OF THE TOMB RAIDER' Announcement Trailer
'STAR WARS BATTLEFRONT' Trailer: Return to that OG Feelin'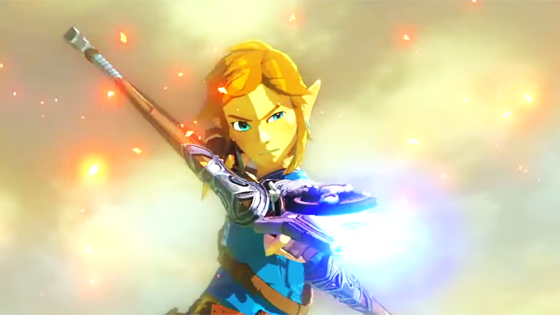 [Nintendo News]
Captain Toad: Treasure Tracker announced for Wii U
Bayonetta 2 coming October, includes Bayonetta 1
Devil's Third, Next Game from Ninja GaidenLead, Is Wii U Exclusive
Wii U's GameCube Controller Adapter Launches Alongside Super Smash Bros., Costs $20
'MARIO MAKER' Trailer: Get your Miyamoto on
'STAR FOX' flies again on the Wii U
Yoshi's Woolly World headed to Wii U in the first half of 2015
Nintendo's X becomes Xenoblade Chronicles X in E3 2014 trailer
'ZELDA WII U' Gamplay Trailer: Turbo-Boner Nostalgia Hysteria
Nintendo Discussing Plans for New 2D and 3D Metroid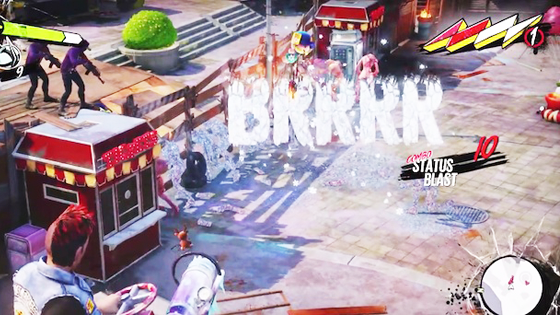 [XB1 News]
'Crackdown' Sequel Coming to Xbox One
HALO: THE MASTER CHIEF COLLECTION' arriving in November
'INSIDE' Trailer: The minds behind 'LIMBO' bring more beauty
Moon Studios bringing Ori and the Blind Forest to Xbox One
Sunset Overdrive Makes the Apocalypse Fun Again '