AMC Plans Six Film 'AVENGERS' MARATHON On May 3. Don't Do It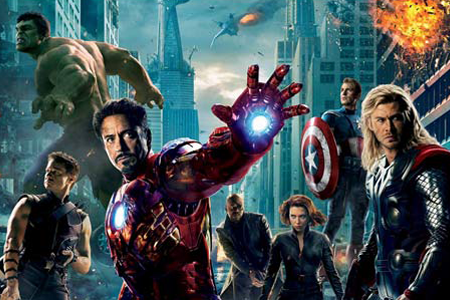 The day before Avengers  drops, AMC is holding the mega-wowie of all marathons. Do you have the power to bare witness to the  Ultimate Marvel Marathon? Do you, foolish mortal?

Does your summer vacation start early, or do you want to burn a personal day just as summer gets rolling? Then pencil Thursday, May 3 on your calendar, which is when AMC Theaters will run the  Ultimate Marvel Marathon. For forty bucks (that's $40) you'll get to see  Iron Man,  The Incredible Hulk,  Iron Man 2,  Thor, and  Captain America  (the latter two in 3D) followed by a midnight screening of  The Avengers, also in 3D.

AMC's website  doesn't yet feature a full list of participating theaters. A few outlets (below) started selling tickets last night and this morning, and other theaters will go on sale March 16. Here's the current list of theaters where you can buy tickets for the marathon, but note that these are not the only theaters where the marathon will play. They're just the ones where tickets are now on sale.
Boston Common 19 (Boston, MA)
Burbank 16 (Burbank, CA)
Downtown Disney 12 (Anaheim, CA)
Aventura 24 (Aventura, FL)
Empire 25 (New York, NY)
Garden State 16 (Paramus, NJ)
Downtown Disney 24 (Lake Buena Vista, FL)
Metreon 16 (San Francisco, CA)
Alderwood 16 (Lynnwood, WA)
Tysons Corner 16 (McLean, VA)
For some people, this will be the shiznit. I shall abstain. I shall. For starters, I really don't have any desire to see Iron Man 2, or The Incredible Hulk  ever again. But more than that, much like the Lord of the Rings  marathons held prior to the release of Return of The King, His Friends, And Six Other Endings, I don't think I have the stamina to watch so much prior to a new experience. I'd be spent. Rather grab a burger and fries with friends and get jacked up that way.
Anyone going to do this?