GRANT MORRISON Leaving 'ACTION COMICS', BATMAN INC', superhero comics in general in 2013.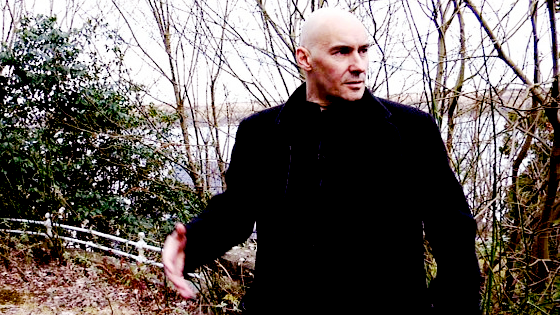 Grant Morrison seems to be setting himself up for stepping out of the superhero game for a while. The good Scottish Alien Lad has announced that come 2013, he's finishing up his work on Action, The Bat-Man Incorporation, and leaving the capes for the time being.
In a wide-ranging interview with Comic Book Resources, Grant Morrison revealed he will finish his tenure on Action Comics with January's Issue 16, followed later next year by his departure from Batman Incorporatedwith Issue 12.

"The idea was always that I'd keep doing it as long as it gave me a lot of pleasure and allowed me to express myself ," the writer said, expressing a desire to move beyond superhero stories. "And it still does, but I can see the end coming closer. I'm coming to the end of long runs and stories I've had planned in my notebooks for years and the stuff I'm developing now is quite different. The Action Comics run concludes with issue #16, Batman Incorporated wraps up my take with issue #12, and after that I don't have any plans for monthly superhero books for a while.Multiversity is eight issues, and I'm 30-odd pages into a Wonder Woman project but those are finite stories."

Multiversity is the long-promised miniseries — it originally was set for release in 2010 — that spans seven different Earths, featuring characters from the DC Comics catalog as diverse as Shazam, the Charlton heroes, a pulp Justice Society and Captain Carrot. And the Wonder Woman project is his frequently discussed take on the heroine that seeks to reintroduce the "weird, libidinous kind of element" prevalent in the early stories by her creator William Moulton Marston.

Happy!, Morrison's noirish Christmas fable collaboration with Darick Robertson, debuts in September from Image, and the writer suggested he has more creator-owned projects in the pipeline.

"I have a few ideas brewing after Happy!" he said. "It's good to feel a little afraid – to try a different company and a different way of working and get familiar with different strategies of publishing. I have more Vertigo stuff planned too so I definitely feel the pull more strongly toward the creator-owned end of the spectrum and that seems to be the general consensus. I just read Ed Brubaker talking about his farewell to trademark superheroes and moving on to concentrate on developing his own stuff. So something's going on. Migratory patterns are changing. The superhero monthlies can always use new blood anyway."
He will be back. Dude loves superheroes too much to peace out for too long. If anything, this break will give him a needed boost to his battery level.