BEN AFFLECK signed on for MULTIPLE FILMS as BATMAN; will help 'CREATE' his rendition.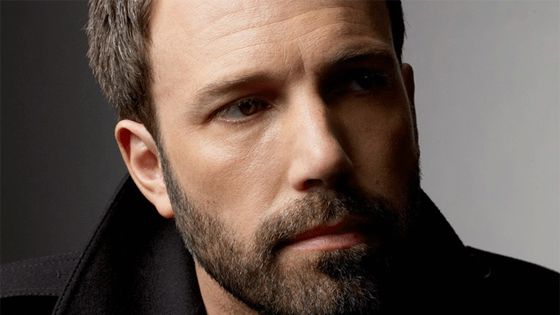 In the completely unsurprising department: Benny Affleck has signed his life away for multiple flicks, agreeing to play The Cowl'd One until roughly 2032. That's just part and parcel when it comes to joining a superhero franchise these days. Last time I checked, Chris Evans' had leased away his sperm's rights to play Steve Rogers should he suffer a sudden end.
There is more, though. Affleck has agreed to help create his rendition of the Batman.
In case you missed it in last week's (nearly embarrassing) hysteria surrounding the announcement, the official press release notes that "Affleck and filmmaker Zack Snyder will create an entirely new incarnation of the character." Indeed, as the trades work the phones and try to get more intel about the forthcoming sequel, THRnotes that in early days of the negotiating process (it was so secret, few even knew about it his agency or at the studio, hence the surprise) initial talks were centered "on story and character." Given Affleck's experience and success as a writer/director, it's likely no surprise he wanted his fingerprint or least his ideas tabled, and it's probably safe to say that they will be incorporated in the script confirmed by to penned by David S. Goyer, who is conceiving the story with Zack Snyder.

And in case it isn't obvious already, the trade also notes that Affleck is "signed for multiple movies," which means he'll be wearing that cape and cowl for a while. And more importantly, as many folks have already been pondering, THR notes that this whole deal "potentially lines Affleck up to star in (and direct?)" in the eventual "Justice League" movie. It doesn't seem to be much more than guesswork now, but you have to remember Affleck was offered "Man Of Steel" and "Justice League" to direct previously, turning them both down. Could starring as Batman be a way for him to test the blockbuster waters, and seeing how that machinery works as an actor before committing as a director? Time will tell.
It's been a couple of days, but I keep looping back around to the same conclusion. Affleck being signed to play The Bat isn't the problem. Or at least the primary one. Rather, everything is immediately skewed towards mediocrity given that Zack Snyder is leading this doomed sail barge. So yeah, I don't like Affleck as Wayne. Whatever. Who cares? It isn't like Christopher Nolan is tagging him in to take over his analysis of the mythos. And in the end? I hope we're all so fucking wrong about this. I'm not rooting for failure, I'm rooting for surprise.