RUMOR: GOSLING, BROLIN up for BATMAN in 'BATMAN VS SUPERMAN' or whatever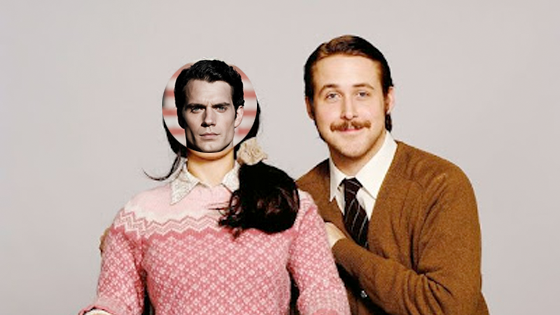 Looks like 50% of the fucking Gangster Squad is becoming considered to don the cowl for Batman vs Superman vs Batman: The Dark Guy Strikes Things or whatever. And if they can't get them, Warner Bros is only considering like 3,000 other people.
With the recent Comic-Con International 2013 announcement of a "Superman/Batman" concept for Zack Snyder's "Man of Steel 2," speculation has run rampant on who will fill the role of the Dark Knight for the fledgling DC Cinematic Universe. ConsideringChristian Bale has gone on record stating he's likely done with the role of Bruce Wayne/Batman, it's understandable that The Hollywood Reporter reports Warner Bros. and Snyder looking at six specific actors to fill the cape and cowl. THR cites "numerous sources" that the studio looks to cast a Bruce Wayne/Batman in "the late 30s or around the 40 mark" and the character will be "established and rugged."

Reportedly, the six actors at the top of the studio and director's current list are "Oldboy" and "Men in Black 3" star Josh Brolin; "Gangster Squad" star Ryan Gosling; "True Blood" actor Joe Manganiello; "The Hobbit" co-star Richard Armitage; "Pacific Rim's" Max Martini; and "Watchmen" actor Matthew Goode.

However, this list will likely change, as Snyder's script has reportedly not been written yet. As a result, the additional rumor reported by THR — that the "Batman versus Superman" concept will "aim for the tone" of the duo's fight in Frank Miller's "The Dark Knight Returns" — is also subject to change. Although Frank Miller reportedly meeting with Snyder about the film certainly lends credence to the idea that "The Dark Knight Returns" will play some kind of role in the development of the film.