First Official Look: The 'Suicide Squad' in costume, courtesy of Ayers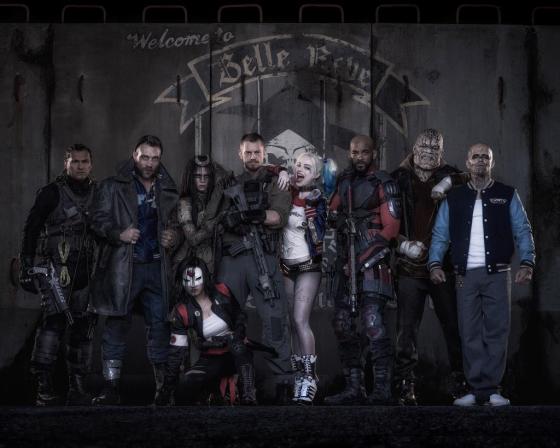 Last month we got a peek at Jared Leto's new take on the Joker, and today director David Ayer has revealed the rest of the costumed cast from his upcoming film Suicide Squad. On Twitter the filmmaker revealed a new photo of nine different members of the cast in costume (Leto's Joker not among them). It includes the first look at the movie's takes on Harley Quinn, Deadshot, and Captain Boomerang, amongst many others.

The film is set to be released on August 5th, 2016, and is part of the expanded DC Comics universe that Warner Bros. is putting together. Rather than going for the kind of slow build that Marvel used when creating its film, Warner Bros. and DC are trying to jumpstart an entire world's worth of characters with just a handful of films. Zack Snyder's Man of Steel was the first film in the new universe, and next year's Batman v. Superman: Dawn of Justice will open the floodgates with a flood of heroes. Superman, Batman, Aquaman, and Wonder Woman — along with Lex Luthor — are all expected to appear in Snyder's film next year. Suicide Squad will do something similar, but on the side of the bad guys.