'Arkham Knight' Season Pass Details: Batgirl standalone story arc, Nightwing, more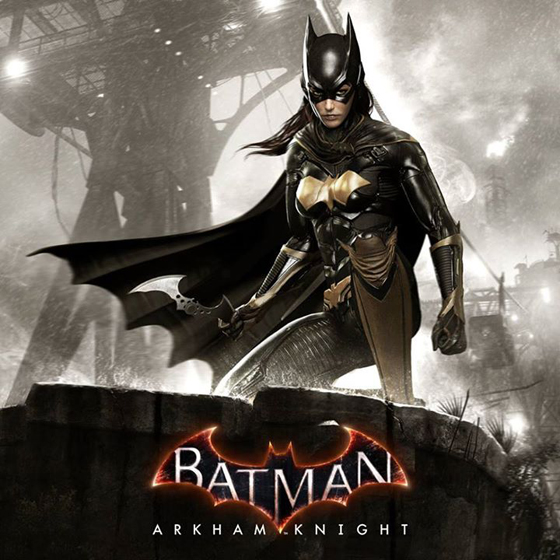 Looks like Batman: Arkham Knight is making a strong push to get me to rescind my "Fuck it, I'm done buying Season Passes for Games" proclamation. The (post?) game is dropping a litany of content, but most importantly? A fucking Batgirl standalone arc.
Batgirl will be playable in a dedicated "story expansion" in the schedule of downloadable content for Batman: Arkham Knight, which came in for harsh criticism this week when WB Games announced a $40 season pass of DLC.

"Batgirl: A Matter of Family" is the name of the chapter, WB Games wrote on Batman: Arkham Knight's official Facebook page last night. It's described as "an all new prequel story expansion in an entirely new location."

Batman also will get new story missions, some "featuring legendary super-villains," and "Gotham City Stories" will open up "key allies" of the Dark Knight "in narrative missions extending their storylines," taking place before and after the events of Arkham Knight.

Previously, characters such as Robin, Catwoman and Nightwing were revealed to be playable in the main game as part of a "dual play" character-switching feature allowing players to swap between Batman and his allies.

WB Games acknowledged it was providing the information in light of complaints that it didn't shed much light on why its DLC plans would be worth $40 sight unseen. "We've heard from our community that you want more information on what we'll be delivering in the Season Pass," WB Games said in the post.

Other features included with the season pass are different Batmobile styles representing the vehicle's evolution over the past 75 years; race tracks for those Batmobiles; additional challenge maps and character skins for Batman, Robin, Nightwing and Catwoman.

Batman: Arkham Knight launches June 23 for PlayStation 4, Windows PC and Xbox One.