THREE 'AVATAR' SEQUELS are coming. MEDIOCRITY IN DROVES starting in 2016.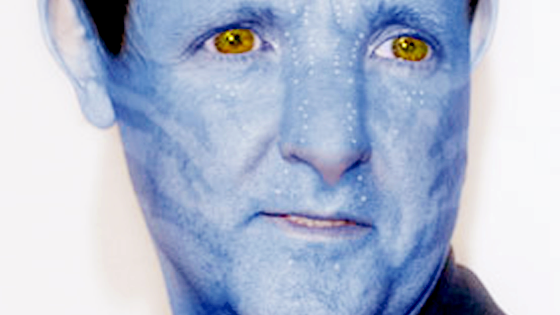 What's worse than one Avatar sequel? Why, three! James Cameron has hired a legion of writers to help pumping out scripts for the three movies. Nothing says inspiration like churning out a factory of mediocre scripts from a variety of people! Jimmy Cameron must really be feeling this Pandora adventure. Or three!
Apparently the two more trips to the mystical planet of Pandora that Fox and James Cameron had agreed upon just weren't satisfactory enough. Instead, we'll now be getting three more "Avatar" sequels (does that make it a sequel-trilogy?), with the studio and director amassing a small army of writers to bring Cameron's singular, 3D-ified vision to the big screen.  The three movies are designed to be filmed simultaneously starting next year, and will be released every Christmas starting in the year 2016. It's probably not a bad idea to start preparing your eyeballs now for the 3D workout these movies are going to deliver.

The writers Fox and Cameron have assembled are a varied bunch, but they all have enough experience with big time blockbusters to make them easy choices. Leading the charge will be "War of the Worlds" and "The Black Dahlia" screenwriter Josh Friedman, who brought Cameron's "Terminator" franchise to the small screen with his beloved cult series "Terminator: The Sarah Connor Chronicles." (He also used to write one of the funniest blogs on the entire Internet.) Joining Freidman will be the husband and wife writing duo of Rick Jaffa and Amanda Silver, who wrote "Rise of the Planet of the Apes," the upcoming sequel "Dawn of the Planet of the Apes" and Universal's highly anticipated "Jurassic Park IV." Additionally, Shane Salerno, who co-wrote "Armageddon" and "Shaft" and has the documentary "Salinger" coming out very soon, will be a part of the writing hive mind.

According to the studio, the writers will work with Cameron separately and co-write the three separate movies with him. So… they're not going to be in the same room sharing ideas and eating pizza and drawing monsters on their iPads? This sounds like a convoluted process. Not so, says the King of Pandora, Cameron!

"Building upon the world we created with 'Avatar' has been a rare and incredibly rewarding experience," the director said in a statement. "In writing the new films, I've come to realize that 'Avatar''s world, story and characters have become even richer than I anticipated, and it became apparent that two films would not be enough to capture everything I wanted to put on screen. And to help me continue to expand this universe, I'm pleased to bring aboard Amanda, Rick, Shane and Josh — all writers I've long admired – to join me in completing the films screenplays."

The Deadline report speculates that the three films could cost upwards of $1 billion and are one of the most ambitious projects in recent Hollywood memory. Then again, it's hard to imagine a series of films more highly anticipated than sequels to "Avatar," which remains the highest grossing film of all time and a critical darling, eventually nominated for nine Academy Awards (and winning three). No word on how this affects the proposed "Avatar" land, set to be constructed at Disney's Animal Kingdom park in Florida. We wonder how much Disney is going to endure before they say "fuck it" and just move the "Star Wars" land planned for Disney's Hollywood Studios, on over to Animal Kingdom.