Rumor: DAVID S. GOYER writing and directing 'JUSTICE LEAGUE' flick. Or just writing.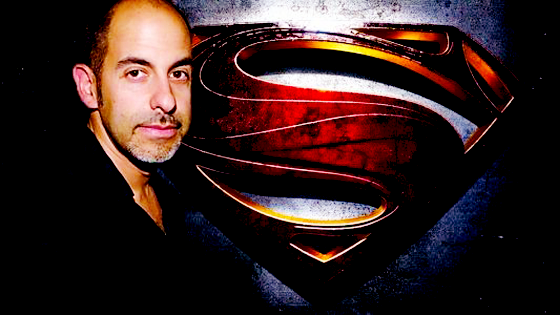 David S. Goyer's stock appears to be on the upswing. Homeboy contributed to the Dark Knight Trilogy, wrote Man of Steel, and now could be dipping his fingers into the intestines of the Justice League script.
It's important to remember that – despite years of speculation and rumoring – there is actually little to nothing actually confirmed for Warner Bros. and DC Comics' Justice League movie. Even in the wake of this week's Man of Steel marketing launch, the most we've learned is that the Superman reboot will establish a shared universe for other DC superheroes.

Of course, lack of fact has never been an impediment to the rumor mill – which is why today brings news about a new writer (possibly director) of the Justice League movie.

According to our Summer 2013 Movie Poll, Man of Steel is riding high on people's "Most Anticipated" list. With a promising re-imagining of Superman's origins and realistic take on the Batman saga both under his belt, it's not really a surprise that we're David S. Goyer's name being floated as the person who could act as architect of Justice League.

The word came from our friend over at AMC, John Campea, who tweeted out the following messages to fans:

So take this for what it's worth, but a little bird just told me WB is moving on #JusticeLeague w Goyer possibly directing.

— John Campea (@johncampea) April 17, 2013

Re #justiceleague 2 industry guys emailed in last 5 mins. 1 heard same from same source, 1 says Goyer is on but writing only.

— John Campea (@johncampea) April 17, 2013

Naturally the latter tweet seems like the more believable one – and considering that writer Will Beall didn't impress with Gangster Squad earlier this year, those rumors of Beall's JL script being scrapped and rewritten could easily be interpreted as indicators of Goyer's involvement with the project.