'DEAD SPACE 3' adds fan-made 'HUN-E1 BADGER' to game's weapons.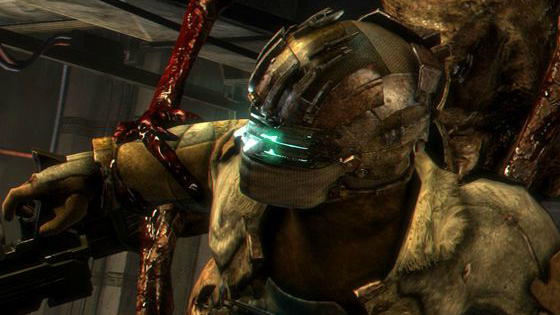 This is a fucking treat. Caleb Mendoza is the winner of some sort of Dead Space 3 contest, and the weapon he designed is going to be up in the game. It's a cute little reference, Caleb. Though, not what I would have chosen. I would have designed some sort of head-splitting cock rocket that Isaac channeled through his suit's internal energy pack and out of his hog. Directly out of his hog. It would have been magic.
The killing machine seen above was designed by gamer Caleb Mendoza, the winner of a fan-made weapon submission contest in Dead Space 3 highlighting the action-horror hybrid's new weapon crafting system. As part of the contest, both Mendoza's creation – the HUN-E1 BADGER – and his likeness will be added to Visceral's upcoming game.

The HUN-E1 BADGER fires flaming rivets – yes, spikes that are also on fire. We'd argue the weapon is overkill but then we've never had to fight a Necromorph. We contacted Mendoza about his winning creation, but he told us that he actually feels indifferent about the whole thing.