James Badge Dale Signs On To 'IRON MAN 3' As Villain. I'll Take It.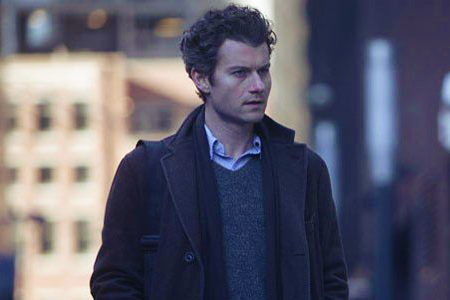 James Badge Dale has held it down on a lot of works, but I liked him the most in the ill-fated Rubicon. Since AMC nixed it, while perpetuating slop like Walking Dead, and Kevin Smith's Fat Zany Adventure, I've been rooting for everyone involved in the submarined television show, especially the lead. Casting him in Iron Man 3  is a particularly delicious development, for this really drawn out reason.
Rubicon  star James Badge Dale has signed on to play the villain Eric Savin in Marvel's  Iron Man 3,  Varietyreports. He joins returning cast members Robert Downey Jr., Gwyneth Paltrow and Don Cheadle, and newcomers  Ben Kingsley,  Guy Pearce  and  Rebecca Hall.

Created by Doug Moench and Paul Gulacy, Lt. Col. Eric Savin was introduced in 1989′s  Marvel Comics Presents#26 as the head of security for the U.S. Army's Project: Ultra-Tech who, after driving over a landmine is resurrected as a cyborg designated Coldblood.

Directed by Shane Black from a script he co-wrote with Drew Pearce (No Heroics),  Iron Man 3  is loosely based on the 2005-2006 "Extremis" story arc by Warren Ellis and Adi Granov in which a criminal is injected with a nanotechnological drug created by the U.S. military in an attempt to replicate the Super-Soldier Serum, triggering a mutation that grants him superhuman abilities. The sequel begins filming this month in North Carolina before moving to China later this summer.

Dale, a former child actor who began his career in 1990′s  Lord of the Flies, is perhaps best known for his television roles on  24  and  The Pacific. He recently wrapped Disney's  The Lone Ranger, and will next be seen in  World War Z.

Iron Man  grossed $585 million worldwide in 2008, surpassed in 2010 by the sequel's $624 million.  Iron Man 3  opens May 3, 2013.
Sounds good.