JACK KIRBY DANCING. Dude Is Boss Mode Eternal.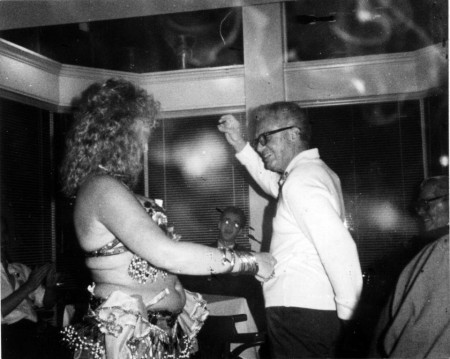 It's Jack Kirby dancing. All that talent and the motherfucker could cut a rug, too. Seems almost unfair.
I love old photos of Jack Kirby for many reasons, not the least of which is, in his day, he was one suave-looking, pipe-smoking gentleman. But  Sean Kleefeld  points us to  Greg Theakston's Facebook gallery, where we're introduced to another side of the Kirby: the  dancing  King, bustin' a move with wife Roz and, at a Comic-Con party, with a belly-dancer.