Helen Mirren cast in 'Fast 8', best movie ever confirmed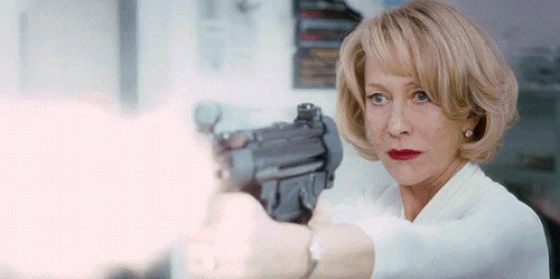 Helen Mirren is joining Fast 8. Which, if they provide her with dope cars to drive, and stellar guns to shoot, means the movie is officially the best movie ever made by human or A.I.
Oscar-winner Helen Mirren ("RED") has confirmed her casting in the next installment of the "Fast & Furious" franchise, titled "Fast 8."

In an interview with Elle, Mirren revealed to the site, "I want to be making film and theater, but film is particularly relevant. I like it to be serious. Of course, having said that I'm about to do 'Fast and Furious 8.' But that's for the fun of it. So maybe that's what I want as well, some fun and some relevant, serious, important movies."

She added, "…I've always rather loved driving. I said, 'I'll be in it, but only if I'm allowed to drive if I do drive in it.' But we'll see. We'll see how it transpires."

Mirren joins fellow high-profile newcomer Charlize Theron for the film, who will play the villain, described by the movie's composer as a Hannibal Lector-type. "There's no question the havoc and villainy she brings [but] you're attracted to it…There's something where you can kind of see yourself in this villain that makes it more disturbing and, at the same time, more interesting."

Directed by F. Gary Gray ("Straight Outta Compton"), starring "Fast & Furious" veterans Vin Diesel, Dwayne Johnson, Michelle Rodriguez and Jason Statham, plus newcomers Mirren, Charlize Theron, Scott Eastwood and Kristofer Hivju, "Fast 8″ is currently filming and opens on April 14, 2017.