JMS' comic 'Rising Stars' optioned for movie by MGM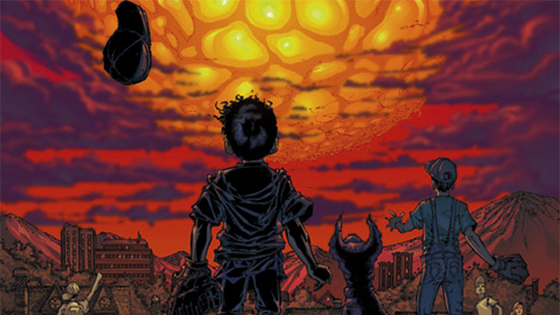 Shit, I remember JMS' Rising Stars. That shit was…a while ago. Like, me maybe just beginning in college lengths of "a while ago", I think? And now the comic, which I remember vaguely enjoying, is coming to the big screen.
MGM is reportedly developing a film adaptation of J. Michael Straczynski's("Babylon 5") Top Cow series "Rising Stars."

According to Deadline, Straczynski is writing the feature film's script, with Alex Gartner ("The Bank Job") and Richard Suckle ("American Hustle") producing for Atlas Entertainment.

Launched in 1999 as a 24-issue comic series by Image Comics/Top Cow Productions, "Rising Stars" follows 113 people (called "Specials") who were bestowed with superpowers when a meteor hit Pederson, Illinois, while they were in utero. The series follows those who have been hunted because of the event, and others who are trying to find the rest of their kind. Artists that contributed on the series include Keu Cha, Ken Lashley, Christian Zanier, Stuart Immonen andBrent Anderson.

Straczynski has had great success in Hollywood, having created and produced "Babylon 5," and written the screenplays for "Changeling," "Ninja Assassin," "Thor," "Underworld Awakening" and"World War Z," among other projects. He is also the co-creator and Executive Producer of Netflix's "Sense8" with The Wachowskis.