Geoff Johns in charge of DC Films Division in wake of 'Batman v Superman' reaction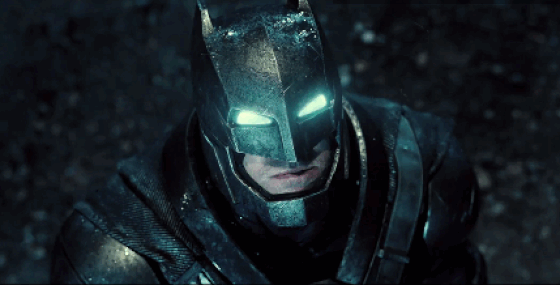 The good news: Warner Bros. realizes they need to shake things up in their DC Films division. The bad news: they've chosen Geoff Johns (and Jon Berg). The good news: it can't be any worse. The bad news: I'm not sure how much better it can get under his (their) stewardship.
Warner Bros. has reportedly appointed exec Jon Berg and DC Entertainment CCO Geoff Johns in charge of the DC Films division, after "Batman v Superman"failed to meet the studio's financial and critical expectations.

According to The Hollywood Reporter, "This move is part of a broader refinement of executive roles at Warners, which has suffered a disappointing run of movies and has vexed producers and filmmakers, some of whom complain about a murky green-light process." The duo are now listed as producers on 2017's "Justice League."

RELATED: REPORT: Darkseid May Not Be DC Films' Main "Justice League" Villain

Prior to the promotion, Berg was already involved with "Suicide Squad," "Wonder Woman," and "Justice League," and had worked on "Argo" and "Live By Night" with "Batman" star Ben Affleck. Johns has been producing and consulting on DC Films and TV for years, in addition to writing "Justice League" for DC Comics.

THR notes that the hire of Berg and Johns signifies the studio "…attempting to unify the disparate elements of the DC movies with a seasoned film exec and a comics veteran that together can hopefully emulate the way Marvel Studios has produced its films under the vision of president Kevin Feige."

The decision to promote Berg and Johns falls in line with Warners' new approach to overseeing film franchises, which involves appointing executives in charge of specific "genre streams" — such as the recent promotion of Courtenay Valenti, who will oversee the "LEGO" movies for the studio.