Rumor: George Miller ('Mad Max') could be directing 'Man of Steel 2'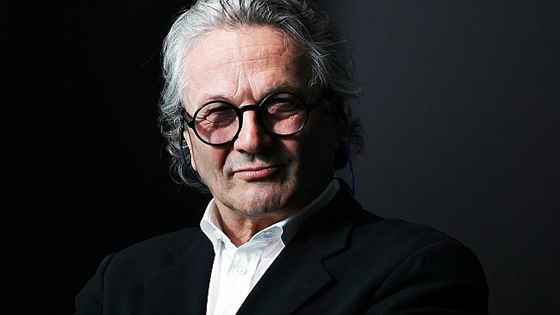 Back in the day, George Miller was supposed to direct Justice League. He didn't, and the world was worse for it. Zack Snyder *did* direct Man of Steel, and the world was worse for it. The result was a DCU I don't really give a fuck about. A DCU whose reputation (in my eyes) could be recuperated by George Miller helming Man of Steel 2. I mean — can you fucking imagine? OH WHAT A DAY. (There are other reports that cast doubts on this rumor — but let's just imagine it happening. I mean fuck, somewhat in the Multiverse it's hapepning. Let us go there, if not here.)
Though a follow up, "Batman v Superman" is bigger than Clark Kent alone.

During a video interview with Popcorn Talk Network, "Death of Superman Lives" directorJon Schnepp said that he knew who would direct the "Man of Steel" sequel: "Mad Max: Fury Road's" George Miller.

At the 55:22 mark in the video, the host prompts Schnepp, revealing that Schnepp had some idea who would helm the direct "Man of Steel" sequel. "Yeah, George Miller," Schnepp responded immediately. "He's doing 'Man of Steel 2.'"

"I don't feel weird about breaking it," he continued. "Obviously, ['Batman v Superman: Dawn of Justice' director] Zack Snyder is doing 'Justice League' one and two. We've already got James Wan doing 'Aquaman'… I think Miller is a perfect choice to do 'Man of Steel 2.' He's going to bring so much to it."

UPDATE 8/21/2015 11:20 AM PT: Warner Bros. declined comment on this story when reached by CBR News, though an industry insider has shared information with CBR that casts doubt on the rumor.