'The Force Awakens' Empire Magazine Covers: The Light & Dark Side of Photoshop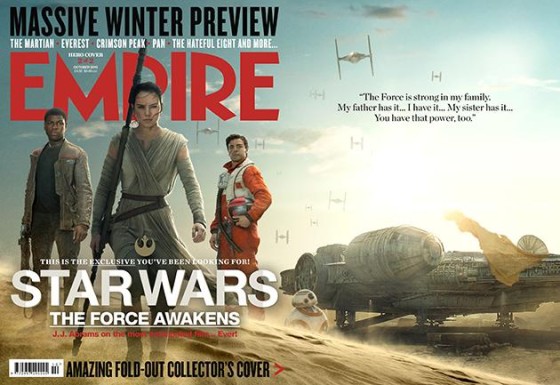 Listen, I'm stoked for The Force Awakens. More than is probably healthy. But these are two pretty bunk magazine covers.
The Dark Side takes the spotlight on the latest cover of Empire magazine, as revealed today. Click through to get a new look at Kylo Ren (Adam Driver), General Hux (Domhnall Gleeson), Captain Phasma (Gwendoline Christie), and their faithful army of Stormtroopers.

Update:Empire has just revealed its other Star Wars: The Force Awakens cover, this one featuring heroes Rey (Daisy Ridley), Finn (John Boyega), Poe Dameron (Oscar Isaac), and BB-8.