Art: Paul Pope's variant cover for the upcoming 'Miracleman' #2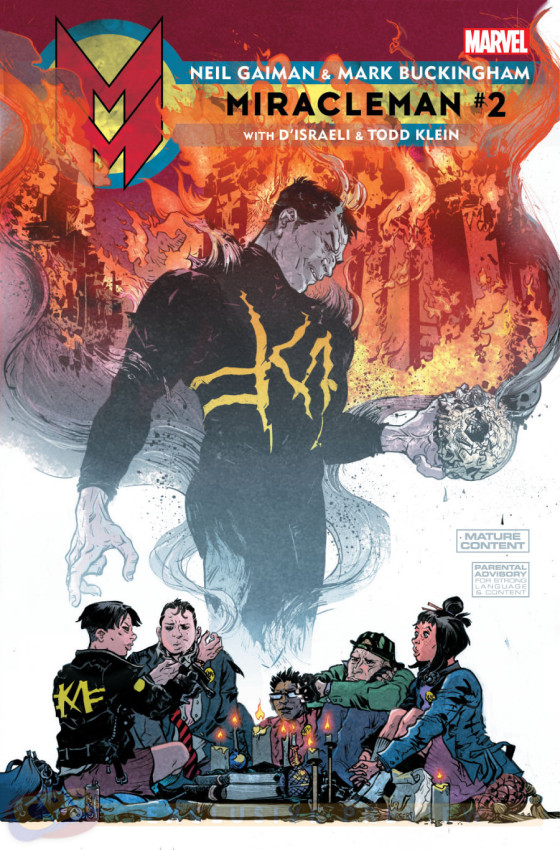 When Neil Gaiman and Mark Buckingham's "Miracleman" stories return in their remastered form this fall ahead of the team's all-new conclusion to their unfinished work, they're bringing with them an A-list roster of variant cover artists. Joe Quesada, Simone Bianchi, John Totleben, Alan Davis, Garry Leach, and Rick Veicht have all lent their talents to the first issue's September release, and today, courtesy of Marvel Comics, CBR News has the exclusive debut of Paul Pope's variant for Issue #2.

Arriving in stores September 16, the second chapter of Gaiman, Buckingham and colorist D'Israeli's tale features a cover by Buckingham and Pope's variant, which showcases the most dangerous and sadistic foe Miracleman ever faced: Johnny Bates, aka Kid Miracleman.