'Star Wars: Episode IX' to be directed by Colin Trevorrow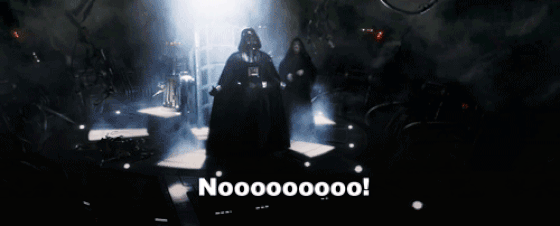 I guess it makes sense in some sort of financial way. Get the director behind this year's biggest hit (Jurassic World) to direct a Star Wars movie. Unfortunately, that same movie is a bag of bloated CGI bullshit, that fails for most of the same reasons that the Prequels fail. Here's hoping if he's chosen, Colin Trevorrow brings more of the heart from Safety Not Guaranteed and less of the Hamster Ball Vomit Pile from Jurassic World to the final movie in the new trilogy.
Is it possible that Jurassic World director Colin Trevorrow has been hired by Lucasfilm to direct Star Wars: Episode 9? A new report claims Lucasfilm will bring Trevorrow to the stage in Hall H on Friday afternoon's big San Diego Comic Con presentation to make the official announcement. Hit the jump to learn more about the latest Colin Trevorrow Star Wars rumor.

Our friend Umberto Gonzalez at Heroic Hollywood claims to have the scoop. I had been told by others that Lucasfilm was planning to announce an Episode IX director at the Comic Con panel, but could never get a good enough confirmation. Lucasfilm held the tech run-through of their panel in Hall H just a couple hours ago, so its possible that the information could have leaked out of that.

I don't have a second source able to confirm this report at this time, but Umberto seems pretty confident — confident enough to report it a mere 16 hours away from the scheduled presentation where it could easily and quickly be debunked.

In November 2012, a rumor was widely reported that Colin Trevorrow was up for directing Star Wars: The Force Awakens, but it turns out that it was only partially true —Kathleen Kennedy wanted Brad Bird to direct Episode 7, but the director was busy withTomorrowland. Bird had the crazy idea of having another filmmaker he trusted and reminded of himself, Trevorrow, to prep the film for him. Of course, the idea was pretty crazy and of course never happened, but Kennedy watched Trevorrow's Sundance Film Festival hit Safety Not Guaranteed with her husband Frank Marshall, who at the time was searching for a director for Jurassic World.

Colin got the job and, $1.4 billion dollars later, the film found great success. I've heard that producers Steven Spielberg and Frank Marshall really loved working with Trevorrow. He's a great collaborator, a filmmaker with a vision, but not one who can't take a note. He has proven himself able to handle the stress of a big budget franchise production, so it wouldn't surprise me if Trevorrow ended up being sought for a Star Wars film.