'Jurassic World' breaks record for biggest worldwide debut ever with $511 million opening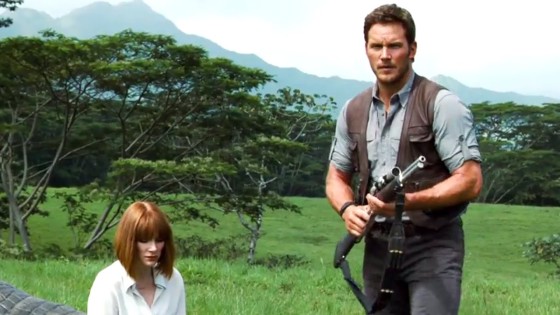 Lots. And lots of people came out this weekend to see Star-Lord ride deep with raptors. I haven't yet, cause of the whole "honeymoon" thing, but I'm interested. How about you?
While critics and fanboys were mixed on "Jurassic World," that didn't stop audiences for one moment. Colin Trevorrow's dinosaur blockbuster took a huge bite out of the box office with $204.6 million domestic, making it the second biggest Friday to Sunday opening in history, sandwiched between "The Avengers" and "Avengers: Age Of Ultron." And those numbers helped make the worldwide haul of $511 million the biggest debut of all time, passing the previous record of $494 million by "Harry Potter And The Deathly Hallows Part II." And did ticketbuyers like it? You bet they did. They gave the movie a solid A Cinemascore, which bodes very well for "Jurassic World" having some strong legs for the rest of the summer.

It doesn't need to be said, but the numbers are simply huge any way you look it. Domestically, "Jurassic World" beat the opening weekends of all three previous movies in the franchise combined. Nearly half of the domestic total came from 3D screenings, with another 10% from IMAX and frankly, rival studios were right to stay very, very far away from the movie, which Universal opened to no competition from the other majors. The demographics are interesting too. 61% of ticket buyers were over 25 years old, with a nearly even split between men and women. And this marks another big blockbuster success for Chris Pratt, though it still puts him in an unknown position. Is he a certified new superstar, or just lucky enough to lead movies that are part of an already established brand? And maybe it's time for director Colin Trevorrow to be given a hand for taking a monumental leap from indie movie to tentpole picture, and executing it with skill to spare (I'd argue "Jurassic World" is better directed than 'Ultron' by a mile) and delivering a hugely crowd-pleasing experience.