Maybe: The Hulk is in 'Captain America: Civil War'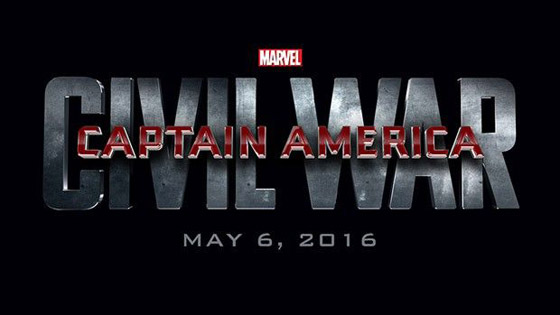 So. This is a rumor that keeps popping up, and every time I'm just like. Can't we confirm this shit already? How can the Hulk not be in Civil War to some extent? I imagine his fucking thrashing of countless billions of dollars of property in Age of Ultron to be a key component for whatever form of superhero registration is presented in the movie.
With each casting update, Captain America: Civil War is sounding more and more like Avengers 2.5 — that makes sense, to a degree, since this installment in the franchise is going to majorly change things in the MCU and really shape the future of Phase 3. So far we have (deep breath) Captain America, Iron Man, Hawkeye, Black Widow, Scarlet Witch, Falcon, Vision, Ant-Man, Black Panther and War Machine. There are a couple of Avengers missing from that list, and it looks like one of them might be joining the fun.

In an interview with The Daily Beast, Mark Ruffalo revealed that he's not entirely sure if he'll be making an appearance in Captain America: Civil War, but his Avengers co-star Robert Downey Jr. seems pretty certain about it:

I was talking to Robert Downey Jr. the other day, and he said, 'Ruffalo! I heard you're coming out here.' I said, 'OK! I'll be there.'

If Robert Downey Jr. says Mark Ruffalo is in Captain America: Civil War, it seems like a pretty safe bet — and even if Ruffalo isn't in the movie, I'm sure RDJ could make that happen by sheer force of will.

As you'll recall, at the end of Avengers: Age of Ultron, we watched as Ruffalo's Hulk absconded with the Quinjet and disappeared, refusing to put Natasha/Black Widow in harm's way anymore just by being with her. It was a real sorrowful moment, and one that could pave the way for a solo Hulk movie that explains his absence, eventually — though Marvel currently has no plans to give Ruffalo his own movie, for the time being.

Captain America: Civil War also features the return of Emily VanCamp's Agent 13, Sebastian Stan's Bucky Barnes/Winter Soldier, Frank Grillo's Crossbones and William Hurt's General Ross. Daniel Bruhl is playing the villainous Baron Zemo, while Martin Freeman has been cast in a mysterious, undisclosed role.