'Ms. Marvel' scribe G. Willow Wilson taking her talents to 'X-Men'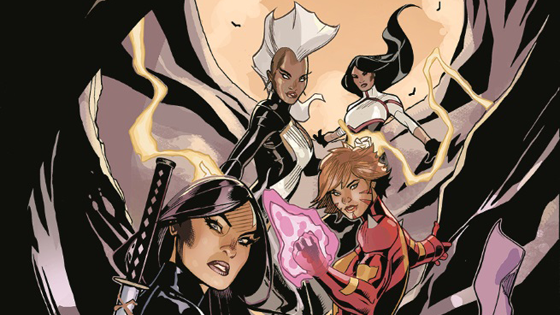 Ms. Marvel's writer is taking her talents to the X-Men Universe. Which, if her four-part X-Men run is anything like her depiction of Wolverine in Ms. Marvel, means that it is going to be fucking incredible. I WILL USE COMMA SPLICES.
At today's "Women of Marvel" panel at New York Comic Con, Marvel Comics announced thatMs. Marvel writer G. Willow Wilson would be writing a 4-part story arc in X-Men, titled "The Burning World."

This is partially significant in that Wilson will be the first female writer to work on X-Men sense it was relaunched with an all-female X-Men roster.

More significant is Wilson's unique story structure. "The Burning World," which begins with January's X-Men #23, sees Gambit discovering a mysterious sinkhole outside a counter-cultural, Burning Man-like festival in the Black Rock Desert.

Each of the four issues of the story will be told from the perspective of a different X-Men character, with each issuing deepening the sinkhole's mystery and revealing ties to enemies from the X-Men's past.

"The Burning World" begins in January, and will run from X-Men #23-26.