'True Detective' S2 News: Rosario Dawson, Jessica Biel, seemingly everyone up for female lead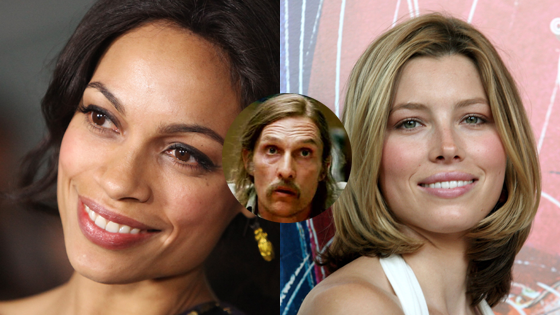 Sweet Shit. At some point the minds behind True Detective are going to have to cast their female lead, right? Like I was just getting comfortable in my Elisabeth Moss/Rachel McAdams internal debate, and now it turns out they've invited seven other women to read for the part? E'gads and shit.
True Detective Season 2 already has a great male cast in place, with Colin Farrell,Taylor Kitsch, and Vince Vaughn all signed on for major roles. But it's had a tougher time trying to pin down the female lead.

Elisabeth Moss and Rachel McAdams have both been named as possibilities in recent weeks, but neither's clinched the role quite yet. Now seven more actresses are entering the mix, including Rosario Dawson and Jessica Biel. Hit the jump for the latest on theTrue Detective Season 2 female lead casting.

TheWrap's Jeff Sneider got his hands on a list of seven actresses who've been invited to read for the True Detective Season 2 female lead part: Rosario Dawson, Jessica Biel,Malin Akerman, Jaimie Alexander, Brit Marling, Oona Chaplin, and Kelly Reilly.

That's in addition to Moss and McAdams, who are still in the running as far as we know. All the actresses are up for the same character, a no-nonsense Monterey sheriff named Ani Bezzarides who had a tough childhood and now struggles with gambling and alcohol addictions.

Of the seven new names, Biel and Dawson are the most famous of the pack, and Sneider seems to think they're the favorites. Marling, Chaplin, and Reilly are not as well known as the other and are considered longer shots as a result.
So as I've asked continuously as we've followed this process — you got a favorite?