'Doctor Strange' coming to theaters Summer 2016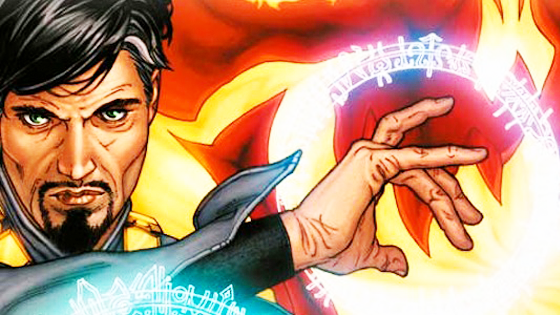 Doctor Strange! Totally has a director. Totally-totally-probably has a lead actor in Joaquin Phoenix. Totally-totally-probably has a Summer 2016 release date, too.
Doctor Strange has been in development for who-even-remembers-how-long at this point, and in just two more years it'll finally become a reality. A new report indicates that the superhero saga is set for a July 2016 opening, with preparations already underway for a mid-2015 shoot.

Screen Daily reports that the studio is on track for a July 8, 2016 release. Marvel locked down that date last year for an untitled film. It'll be the second Marvel Studios movie to open that year; Captain America 3 arrives a few months earlier on May 6, 2016.

While the studio still hasn't announced the Doctor Strange release date, it fits with what we know of Marvel's upcoming plans. July 2016 is the next available release date for a Marvel pic and with a director already in place, Doctor Strange is the next Marvel movie that'll be ready to shoot.

Marvel Studios is currently in advanced talks to shoot Doctor Strange at Pinewood-Shepperton in the UK. The production plans to move in in late 2014 or early 2015 for a May 2015 start. Pinewood and Marvel have a strong relationship. Avengers: Age of Ultron recently finished shooting in Pinewood Shepperton, and Ant-Man is now filming in Pinewood Atlanta.