ROBERT DOWNEY JR. in talks for TWO 'AVENGERS' SEQUELS, no word on 'IRON GUY 4.'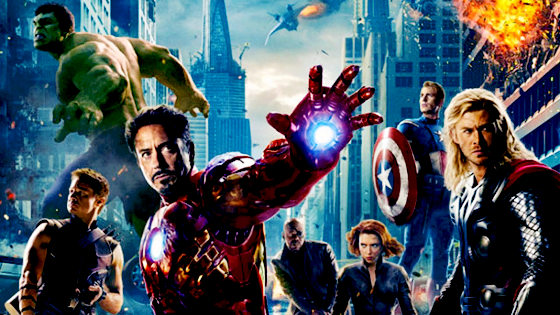 Well this is interesting. RDJ is in talks to reprise his role as Really Rich Smart Guy in not one but two of those Avengers flicks. But what about Iron Guy 4, you're proclaiming?! Who knows. My own personal take? Stark dies in Avengers 2, and "comes back to life" or whatever in the third.
What say you?
Here's the reason Marvel signs actors to long contracts whenever possible. After the success of Iron Man, Robert Downey, Jr.'s agents worked out a deal with Marvel in which the actor would receive  a percentage of the first-day gross for future films. That's what led him to nabbing between $50m and $75m for The Avengers. Studios hate paying anyone up front like that whenever it can be avoided, and even Downey has laughed about the unusual pay rate he got to play Tony Stark.

Now, after the release of Iron Man 3, Downey has no contract with Marvel. In fact, a few actors have no contract to appear in The Avengers 2, and after the billion-dollar-plus success of the first film, bringing them back together won't be cheap. Marvel likes cheap, and so actors have begun to master the art of negotiating in public by letting us know that there's a chance Marvel will make films without them. How's that going to work out?

Well, Downey is reportedly in talks for two more Avengers films, but there's no plan set in stone just yet, and no public talk of Iron Man 4.

THR reports that Downey is in early talks for The Avengers 2 (dated for May 1, 2015) and The Avengers 3 (undated) but, at this point, not Iron Man 4.

Iron Man 3 suggests that we might see someone other than Tony Stark in the Iron Man suit in the future (or no one at all) even if Downey is around as Stark. Whether the studio has the courage to build a fourth standalone movie around that idea or not is unknown.