'X-MEN: DAYS OF FUTURE PAST' PIC: Counterculture PROFESSOR X needs a goddamn bath.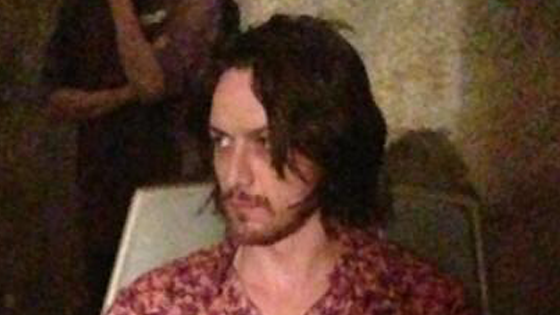 Okay, I'm digging this picture. It's of Jimmy Mac as Professor X going straight counterculture. Chest out, immobile dong just looking for weed and love. Mannn.
The time-traveling conceit in the film allows Singer to make use of the cast he originally assembled for 2000′s X-Men, and the group that starred in the prequel X-Men: First Class from 2010. We've already seen a shot of Patrick Stewart playing the older version of X-Men leader Charles Xavier. Now we've got a shot of James McAvoy playing the younger Xavier, replete with full-on period style: long locks, facial hair, and a polyester shirt.