Edgar Wright Screens 'ANT-MAN' Test Footage At Comic-Con. Finally.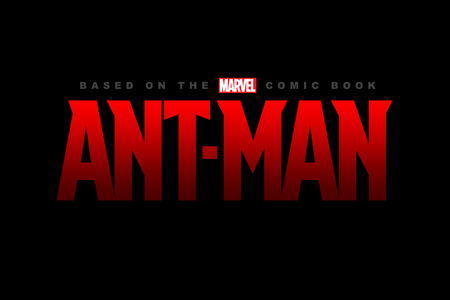 Ant-Man! So real it has its own set of test footage. You pumped? Jacked? Pumped and jacked?
"Ant-Man will kick your ass, one inch at a time." That's what director Edgar Wright said after lying through his teeth all week that he was in London and then appearing on stage at the Marvel Hall H panel Saturday night at San Diego Comic-Con 2012. Wright, who co-wrote Ant-Man with Joe Cornish, shot a short test reel recently showing how Ant-Man would look in his super small state. Even though there were blue screens and super unfinished effects, we're happy to report that it works. And is awesome. And he has a fairly new look.

What really stood out, though, was not that the effects worked. The footage played with a lot of humor. Read more about the footage after the break.

The footage begins in a long, Matrix style hallway with two Matrix style agents. The camera moves down the hall, through a grate, and we see a tiny man standing behind the grate: Ant-Man. He jumps through and starts running at them. Of course, they don't see him. He then pops up into real size, they start shooting, he gets small again, jumps, runs down the shaft of the gun, jumps up and punches the guy in the face, shaking the face in slow motion. With that guy done, Ant-Man gets big again, flips the other agent over….okay, honestly by this point I was kind of freaking out and it gets fuzzy. I do know that Ant-Man takes care of business, is about to jump through another grate when the elevator pings, and he gets on it.

The way Wright shot this, with the silence of a small man running in a big hall, the slow motion, the elevator, it had a totally different vibe from the other Marvel films. It was much more like something you'd recognize from Hot Fuzz. Whether or not that'll carryover remains to be seen though. Wright said the script, which he's been working on since 2006 ("the Terrance Malick approach" he said) is a mix of the silver age and contemporary Ant-Man. It's action packed and "a nod to the original tales."

The suit Ant-Man wears was described by Wright as "practical" and sort of looked like a G.I. Joe military exoskeleton. His face is entirely covered with some sort of apparatus on his mouth. He looks really cool. Very real world. A truly good fit inside the current Marvel Universe.

While Marvel President Kevin Feige did announce the titles of all the upcoming films, as well as Guardians of the Galaxy, there's no timeline on Ant-Man just yet. Wright is about to make The World's End but it's pretty safe to assume he'll get to it soon after.
Fruition is afoot!