Peter Jackson wants to turn 'THE HOBBIT' into a TRILOGY. Wait, wut?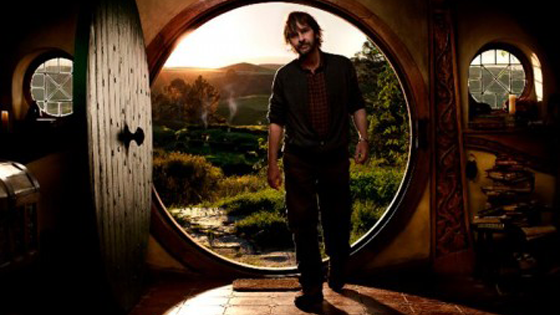 Peter Jackson must totally love him some Hobbit. The whacky son of a bitch isn't content with having split The Hobbit into two flicks. Oh, no, no, no. He wants to turn the son of a bitch into a trilogy. Let that seep deep into your mind-pores.
Right now Peter Jackson's Hobbit movie is split into two films (The Hobbit: There and Back Again and The Hobbit: An Unexpected Journey) but if Jackson has his way there might be three Hobbit movies total. Right now the director is in discussions with the studio getting the OK to shoot more footage either for another movie, or just a massive extended edition DVD. UPDATE: Now with video!

While working the press line at SDCC Jackson was asked if he was thinking of splitting the second movie into two parts, this was his response:

Well, we've been certainly talking to the studio about some of the material we can't film. And we've been asking them if we can do a bit more filming next year. Which I don't know what would come of that, whether that would be extended additions or not. But those discussions are on going… I'd like to shoot a bunch more material that we can't shoot. There's so much good stuff in the appendices that we haven't been able to squeeze into these movies. That's a discussion that we're having, yeah.

The more Hobbit the better we say. Fingers crossed the studio OKs yet another 8 hour trip across Middle Earth.
Thoughts?