TRENT REZNOR Does 'BLACK OPS 2' Theme Song. Ehhhhhh, Que?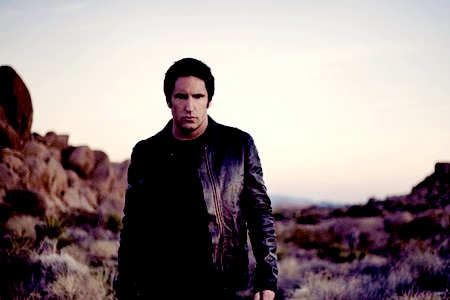 Imma buy and play Black Ops 2, because it has joined Thanksgiving and gaining twenty pounds as perennial November habits of mine. Now I know I'll be partying to a uh, wait what?, theme song by Trent Rezzy when I boot the fucker up.
Call of Duty's next big entry is getting some extra long nails to assist in its theme song – Nine Inch Nails frontman Trent Reznor composed Black Ops 2's theme song, USA Todayrevealed this morning. He's not crafting the whole soundtrack, though, as Mass Effect 1and 2 soundtrack composer Jack Wall is taking that responsibility.

Reznor said he was led to the project after having composed soundtracks for both The Social Network and The Girl With the Dragon Tattoo. "I started dipping my toe into film scoring. That led me to film scoring agents and whatnot and a variety of projects start to get thrown at you to check your level of interest. And quite a while ago I had heard, 'Would you be interested in a big franchise video game?' Being an avid gamer my whole life, I said, 'Yeah, I would be interested in that.'" Reznor previously composed the soundtrack to Quake.
Christ, senility settling the fuck in. I completely forgot Dude Brood did the Quake soundtrack.