Buy These F**king Comics! – May 30, 2012: Batman And His Douchebag Bourgeois Buddies
Weeks like this are a special treat. Fat off the flesh of animal and the oak sodas after celebrating Memorial Day, nary a moment has passed after returning to reality and it is already Comic Book Day. None the less, it is the finest of  interstitial  days, an Island of Relief in the middle of the work week. This is the inglorious column where we discuss the funny rags we're snagging on a given Wednesday. Per usual this is a douche-free zone, and if my poor taste results in me not dropping a title you're interested in, by all means alley-oop a recommendation.
Don't know what's coming out? Hit up ComicList.
—-
FF #18
My approach to Hickman's upcoming departure from FF and Fantastic Four is bittersweet. I've been snagging the titles, rubbing them quietly on my genitals, and then crying into Future Foundation t-shirt. This too shall pass. There's a good chance that I won't be riding the titles once he throws up the deuces. When a good sir makes such an indelible mark on a title, anything that directly follows it will probably pale in comparison in my  judgmental  eyes. My pudgy oculars. This issue which once again features rockin' artwork by Nick Dragotta finds the Kids Fantastic facing some serious shit in the Negative Zone. Reed Richards is lucky he is one the brightest minds in the Marvel Universe, otherwise he'd have DYS all up on his ass.
Double Hickman:  I'm also going to snag  Ultimate Comics Ultimate Time #11, co-written by Sam Humphries. I'm really missing Esad Ribic's work on the title.
—-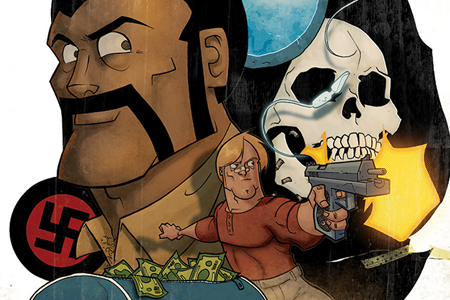 A.K.A.
This is one of the more fun recommendations I've ever gotten to drop in any of the various iterations of this column. Today sees the release of the graphic novel A.K.A by writer Steven Walters, who also happens to be a friend of the site. Walters is joined by artist  Rob Reilly, their two minds combining into one giant Voltron of grindhouse madness. Rendar and myself have been lucky enough to snag an advanced copy of the graphic novel, and its swanky. Don't take my word for it? Hit up the preview here. You do it! You look at that preview! In all seriousness,  roll the dice on this labor of love from the two creators. You'll have all next week in the midst of the Before Watchmen  gauntlet to feed the beast. Embrace a couple of solid, talented dudes right here.
—-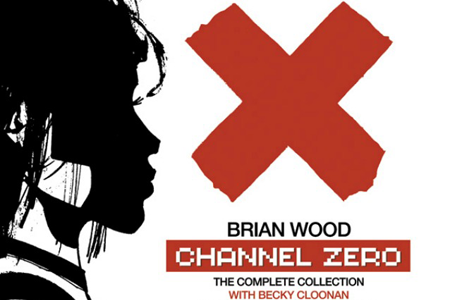 Channel Zero
I am a truly errant bastard. Despite being a rather engorged fan of Brian Wood and Becky Cloonan, I've never read their 1997 collaboration. Now is the time for rectification! There's a reprinting of the graphic novel coming, and Imma go ahead and gobble it all up. This reprint doesn't just collect the entire shindig, no sir. No ma'am. It also contains "the prequel graphic novel Jennie One (illustrated by Becky Cloonan), the best of the two Public Domain design books, and almost fifteen years of extras, rarities, short stories, and unused art."
How the hell can I pass that up? I can't.
—-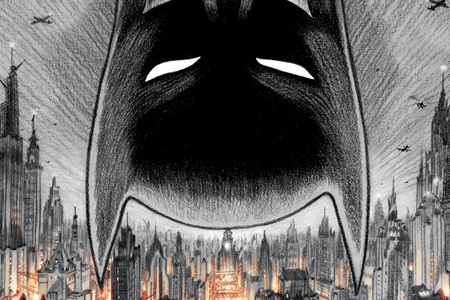 Batman: Death By Design
It's a slow fucking week here in the Funny Bookverse for yours truly. Note I know this doesn't mean there isn't a slew of comic books worth buying, but my plate is barren. Ain't the usual chicken fingers and french fries of sequential wankery awaiting me on the shelves. As such, I've decided to roll the dice on this pig. Truth be told, it wasn't until I came across a Wired preview that I had heard of this son of a bitch. By the end of the preview though, I was sold like a mofo.  The premise riffs on a accidents during a spike in construction projects in Gotham,  following a familiar trope that ties the Bat-Man with the architecture of his city. Cool! Cool, cool, cool. It doesn't hurt that the artwork by Dave Taylor is stunning.
Don't tell your LCS, but you can pre-order this jam for almost half-off at Amazon. Shh.
—-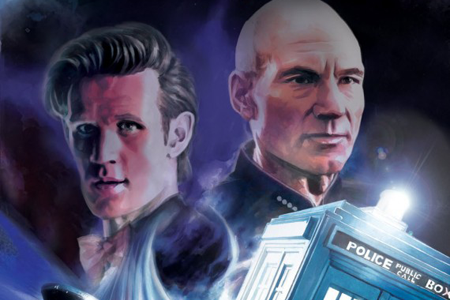 Grab Bag of Potentialtude
That's….all I really am going to snag this week. For those of you looking to thicken up that brown paper bag of glory these other titles may titillate. How about  Star Trek: The Next Generation/Doctor Who: Assimilation ², featuring both the Doctor and  Captain Jean-Luc Picard within the same pages. So much geek glory crammed into one writhing spine. Mind the staples, they're charged with enough  kinetic  geeky to zap yeah. There are also new issues of Wolverine and the X-Kids: I Love You Jeanie, and American Vampire. Dig annuals? And DC? Batman  and Animal Man  got you covered.
—-
What are you lasses and lads grabbing this week?