Jim Lee On The Timing Of DC Comics' "Announcement" Of A Prominent Gay Character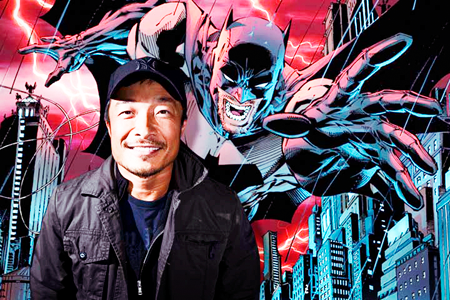 The announcement by DC that they were going to reintroduce a prominent character into the New 52 as gay just sort, you know, happened. It occurred at Kapow as opposed to some horns-accompanied press release or the such. Jim Lee delves a bit into the timing of it all.
"There was no master plan behind it all; we certainly had that character storyline in motion months ago before President Obama had come out with his statement, and the timing of the Marvel thing was coincidental because it was at Kapow that someone asked the question. You can't necessarily manufacture that kind of attention in the mainstream press. Sometimes these things take on a life of their own, and this was a story that was literally picked up and went on its own. But that said, the point it raises is really good, it's an interesting discussion. Dan's answer came out of someone asking, 'In the New 52, you've had a chance to change heroes ages and their origins and their race – why  didn't  you change any sexual orientation?' Basically Dan decided, you know what, maybe this was an opportunity to do some of that. The storyline comes out of that rethinking of what our standard policy was before."

— DC Comics Co-Publisher  Jim Lee,  talking with Comic Book Resources about the timing of  Co-Publisher Dan DiDio's weekend revelation
that a previously established character will be reintroduced as gay
There you go.