Bennett Miller and Francis Lawrence Added To Possible 'CATCHING FIRE' Directors. I'll Do It. I'll Direct.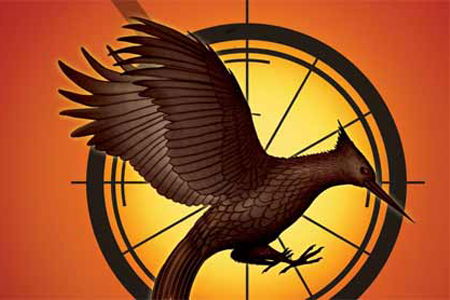 Two more bozo clowns have been added to the list of people that may or may not be directing the Hunger Games  sequel, Catching Fire. One did Moneyball, the other did Constantaine. Figure out which one you would want.
Now we can add two more names to the 'possible' column:  Moneyball  director  Bennett Miller, and  I Am Legend  and  Constantine  director  Francis Lawrence.

The Playlist  is bringing the news to the world, and given that they were first out of the gate with news of Ross' departure, the report is worth taking seriously.

In fact, the site suggests these could be more than wishlist names. While the previous three names really do seem like pie in the sky choices to various degrees – seriously, can you imagine David Cronenberg actually signing for this? – Miller and Lawrence immediately jump out as legit options.
Whatever the case, I will direct the movie. That's right. I'm throwing my name into the ring. There's going to be some revision, namely with attire or lack thereof. Aside from that, it should pretty much be just like the second novel in the series. Except it won't suck and run out of ideas about three-quarters of the way through. Shots fired! Hey-o!