Iran's "HALAL INTERNET" Becoming A More-Ambitious Part Of Current Censorship Regime.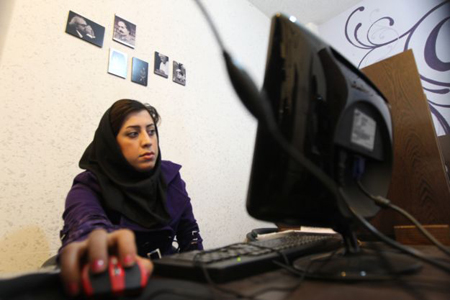 I've been spitting articles at you lately concerning Iran and its desire to create its own intranet cut off from us diabolical Western bastards with our (illusions) of democracy and Coca Cola. Turns out, Iran ain't going to be pulling that off any time soon. Instead they're just doubling over on their current censorship.
Now a leaked Persian-language "Request for Information" from the Research Institute for ICT in Tehran, which consults on technology for Iran's Ministry of ICT suggests that the plan has evolved into a more ambitious version of the existing national censorship regime. In Ars Technica, Cyrus Farivar analyzes the proposal:

Collin Anderson, the researcher who found the document, said this RFI shows an unexpected shortcoming of the Iranian government to capitalize on its own domestic ability and recent deals with Chinese telecom companies such as Huawei and ZTE.

Huawai said late last year it was pulling out of Iran. ZTE, meanwhile, has previously sold millions of dollars of telecom and surveillance equipment to the Islamic Republic.

"I believe this clearly demonstrates that the Iranian government does not intend on cutting off access to the external Internet time soon," Anderson told Ars on Tuesday, explaining that the acquisition of a censorship system would not be necessary if Iran was trying to create a highly restricted whitelist or completely cut itself off from the Internet.

"This might suggest that the government has not been able to acquire the services of foreign companies for planning and optimizing an infrastructure," he added.

"This is surprising for those, including me, who believe that much of the censorship software and hardware was being developed internally. The RFI seems to imply the desire to move beyond blacklisting sites and keywords, to a more intelligent system of detecting and blocking 'immoral' content, such as pornographic or culturally offensive material."
Ah, modest, merely enhanced censorship.