Image Comics Publisher Eric Stephenson: A Title Selling Out Isn't A Good Thing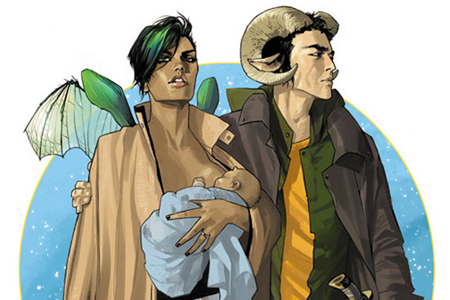 Eric Stephenson is the publisher for Image Comics, who are the hottest mainstream comics company in my eyes. Stephenson spoke out recently about the "success" of titles of theirs such as Saga  selling out at comic book stores. He definitely dapped it up with those titles, but also pointed something out: selling out sort of sucks.
Marvel Comics  announced late yesterday that  Avengers Vs. X-Men  #0 had already sold out on the distributor level less than a day after release, adding that a second printing will be headed to stores in early May. But… is that actually good news? According to  Image Comics  publisher  Eric Stephenson, not necessarily.

Stephenson addressed the subject on  his personal blog  independently of  Marvel's announcement of AvX #0's success  (The second printing will be available May 2), commenting on the recent sell-outs of Image titles like  Fatale,  Saga  and  The Manhattan Projects  by saying that while "it is nice to have that kind of publicity […] it's nicer to actually have books in stores."
[cont]
Ideally, Stephenson argues, retailer orders would more closely resemble demand for a particular title allowing for print runs to more effectively fulfill that demand – and for retailers and publishers to share the risk in case sales don't meet expectations. After all, as he puts it, "We've all got the same goal – and that is to get books in the hands of readers. So let's do more of that."
Amen to that. Comic books are my only passion where quite often I'm fucking incapable  of getting my hands on a copy of the product I want to buy. I understand the market forces that contribute to this, but still. It's fucking rotten, and something you don't have to deal with the other major mediums.