Catwoman Is A Playable Character In 'Batman: Arkham City'. Latexgasm. Hard.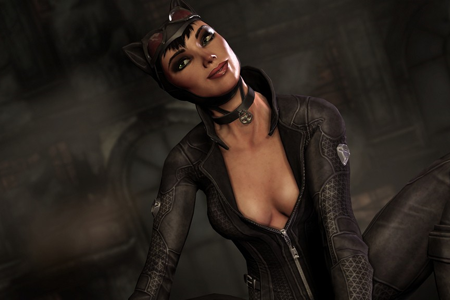 Pigs! If oogling Catwoman from afar in Batman: Arkham City wasn't good enough for you, now you've hit the jackpot. Selina Kyle isn't just going to be a latex-clad foil and sexual dynamo for the players to drool over. No sir! She's going to be a fully playable character. A manipulable fetish object for everyone to enjoy. This was revealed today in an impressively sexist trailer complete with gratuitous shots of ass, glistening lips, and a "warrior pose" which has Kyle arching her back, pushing out her tits, and posing for your enjoyment.
Female empo-meow-erment, lol, get it? Awful, I know.
Hit the jump for the reveal trailer.