Tarantino, Nolan and Favreau Join The Fight Against Premium Video On Demand!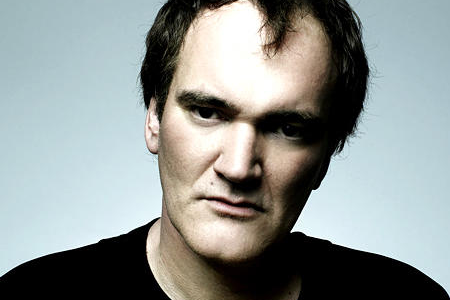 This is a trifecta of directorial rock right here. Tarantino, Nolan, and Favreau have thrown their chips into the wrasslin' ring against (what they perceive to be) the raging villainy of Premium Video On Demand.
Beginning in April, several studios teamed up with the cable provider to offer their movies only two months after they hit theaters for the price of $29.95, much to the dismay of theater owners and filmmakers alike. According to The Hollywood Reporter, "there is persistent buzz that it has fallen flat among consumers." Still, major filmmakers are continuing to stand up against the service, probably because as the summer season wears on, the selections will get better than the currently, and soon to be, available Sucker Punch or Battle: Los Angeles.

Previously, filmmakers like James Cameron, Michael Bay, Peter Jackson and more signed an open letter written by the National Association of Theater Owners vehemently attacking this service and now Christopher Nolan, Jon Favreau, Quentin Tarantino, M. Night Shyamalan, David Dobkin, Mark Boal and others have also signed the letter.
In case you're wondering the people on the letter, behold:
Michael Bay
Kathryn Bigelow
James Cameron
Guillermo del Toro
Roland Emmerich
Antoine Fuqua
Todd Garner
Lawrence Gordon
Stephen Gyllenhaal
Gale Anne Hurd
Peter Jackson
Karyn Kusama
Jon Landau
Shawn Levy
Michael Mann
Bill Mechanic
Jamie Patricof
Todd Phillips
Brett Ratner
Robert Rodriguez
Adam Shankman
Gore Verbinski
Robert Zemeckis
Christopher Nolan
Jon Favreau
Quentin Tarantino
M. Night Shyamalan
David Dobkin
Mark Boal
Jim Cardwell
Quite the list, no? A veritable Justice League of Super Directors…and Michael Bay.
With all the nonsense about movie theaters being too lazy to actually remove lenses and hurting the projection, part of me is beginning to see the value of VoD. Have a couple of friends over, no shitty kids in the crowd, no talking, and a pristine picture. That said, I haven't ordered anything off of it, I don't have DirecTV, nor do I expect I would.
How about you guys?