Nintendo are keen on poking the bear this week. For the purposes of this metaphor I shall be playing the bear and the poking stick is represented by the recent glut of Wii U announcements. They're poking me into a fevered state where I suddenly find myself compelled to pre-order a brand new console and then feel dirty about it afterwards. I have some genuine soul-searching to do.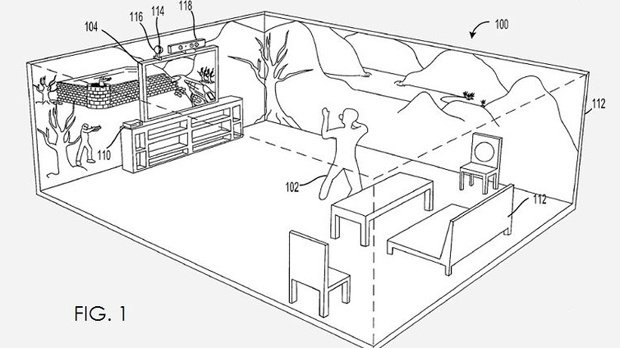 Fantasy>Virtual Reality
The Holodeck is one step closer to reality this week, with two recent snippets of news from both Sony and Microsoft. Firstly, there are the leaked patent images from Microsoft that show off the 'environmental display'. The 'Future XBOX' will supposedly display a fully immersive 3D environment onto your walls, presumably by incorporating some sort of as-yet-unnamed projection technology and unspecified headgear. However, as far as the image suggests, this tech is reserved for those that live in perfect, pure white Kubrick cubes that house nothing more than a TV and XBOX. I'm not sure how projecting onto my bookcase is going to work.
Not to be left out, Sony have also announced their plans to show a brand new VR headset at next week's Tokyo Game Show. I'm ecstatic. You'd think these morons would have figured gamers out by now; announce a new Metal Gear and we go ape shit; announce a super-expensive, state-of-the-art VR headset and get met by a wall of unrelenting apathy. I know where I'd be investing my money.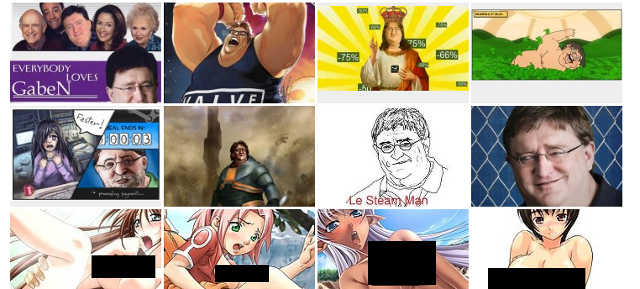 Loveable scamps teach EA a valuable lesson in social networking
EA's Facebook page had the living shit trolled out of it this week, by an army of enraged Valve fans and internet-enabled jerks. The news that EA have been attempting to buy out Valve for some time now emerged this week and for reasons completely oblivious to myself, it prompted an outpouring of Hentai and Gabe Newell memes being posted to EA's Facebook page.
Can't a billion-dollar company attempt to buy out another billion-dollar company these days, without facing some sort of mass social media trolling? What is this world coming to? The mess is undoubtedly cleaned up by now, but it was a funny, if not utterly pointless incident all the same. Now, please join me in a minute-long silence for the poor social media intern that had to delete all that Hentai. You poor soul.
Memory hacking potentially real, definitely scary, possibly erotic
Bad Trip sounds like the kind of thing that, for several reasons – all of them legal- I wouldn't be allowed to have any involvement in. It's the product of Hong Kong artist Alan Kwan. In it, the artist's daily memories are recorded via a glasses-mounted camera. He then builds houses in a virtual world to store each memory inside individual cubes; allowing the player to explore and view them at their leisure.
Yeah, we're all thinking the same thing. "I bet he takes the glasses off when he jerks it to family photos involving his cousin whilst chanting 'forbidden fruit tastes all the sweeter' and that they remain off for the tearful, late-night therapist phone call immediately afterwards." Unfortunately, we'll probably never know, as his 'secret' memories are stored in impossible-to-reach houses, with vantage points only allowing players to hear whispers of them on the wind.
Luckily, as time has shown, games are meant to be broken and tinkered with. Should this see some sort of general release, I give it a matter of hours before his memories are hacked and those first experiments into anal self-pleasure are all over YouTube.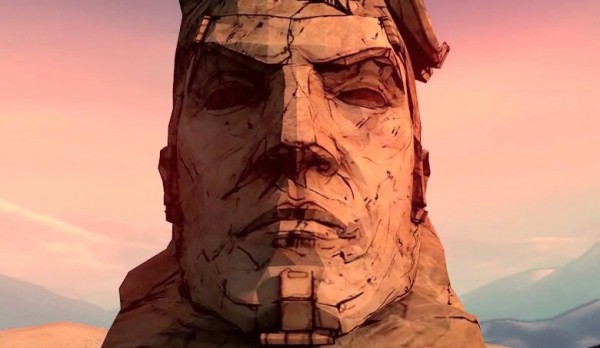 Waste potential lifetimes on Borderlands 2 click torture
It's fair to say that a fair majority of gamers are pretty excited for the release of Borderlands 2 next week. In the run-up, you could always re-play the original, watch new trailers on loop, or even waste precious minutes of your life by incessantly clicking on a 3D-modelled head. If you want to win some Borderlands 2 goodies, Gearbox have launched a competition that allows players to shoot at a rock carved head of the sequel's antagonist, Handsome Jack.
Players are given 100 bullets per day, with the option to 'win' more by sharing the competition with friends online. Should you have the luck and or/patience to hit a gold stone then you win a prize. At this point I should highlight that this competition isn't available in the U.S.A and that this is something to be thankful for. I will never get those wasted minutes back. Really, just be glad if you aren't allowed to participate in this unique form of self-torture and sit tight until next week.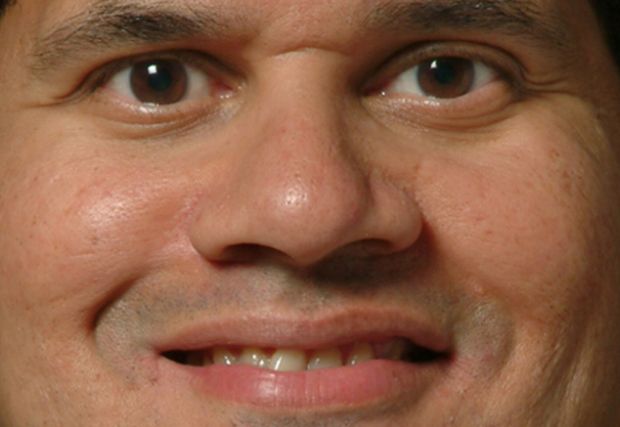 Too much Mario?
Everybody's favourite stacked-meat sexual hamburger man, Nintendo America Boss, Reggie Fils-Aime, was quizzed this week about whether or not there are a few too many Mario games lately. This year sees two 'New Super Mario Bros' games released in close proximity to each other, on the 3DS and the upcoming Wii U. As someone who doesn't care for the New Super Mario Bros. Series, I'd rather them scrap both titles and melt them down into something that is even half as enjoyable as Super Mario 3D Land, but what do I know?
Gamesindustry International suggested that, along with 3D Land, there were three brand new Mario games being released within twelve months of each other and that Nintendo ran the risk of over-saturating the market with its Golden Goose.
"They know that if they don't do that, we'll kill the golden goose that lays the golden egg. So it's something they are highly cognisant of, and even the executives on the business side, we hold that IP very dearly to make sure that every edition in the series is foundationally sound."
Whilst I'm sure that the games are all indeed, "foundationally sound" it's hard for me to be excited by Mario games any more. Not just because there's a slight sense of overkill, but more because Nintendo seem to be happy enough slapping a new coat of paint on the old formula now, rather than trying to innovate as they did so well with the likes of 3D Land and Super Mario Galaxy.
Will hamburger man sacrifice his golden goose and drink its blood to gain supernatural powers? Only time will tell.
And with that, I must leave you. I'm going now to stare longingly at Wii U pre-order offers until I find a way to hate it so that the reality of not being able to afford one doesn't hurt any more.