Dave Bautista Starring In Rian Johnson's 'Knives Out' Sequel and Fuck Yeah!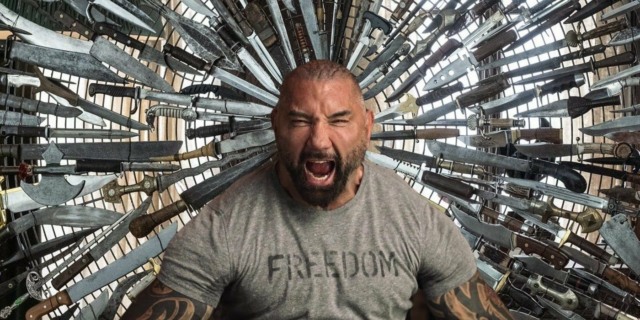 You know, I didn't see this coming. But like, who the fuck would have? Dave Bautista is starring in the next Knives Out flick from Rian Johnson. But now that it's been announced? I can't wait for him to chew scenery with Daniel Craig.
Netflix is on board for not one but two upcoming sequels to Knives Out, with Rian Johnson returning to write and direct. Daniel Craig is set to reprise the role of Benoit Blanc, and Deadline reports this afternoon that Dave Bautista (Guardians of the Galaxy, Army of the Dead) has signed on to star alongside Craig in that first sequel to the murder-mystery hit.

"It is unknown who Bautista will be playing in the pic," Deadline notes in their report.

Bautista has been carving out quite a career for himself post-wrestling, soon to be seen in Denis Villeneuve's Dune in addition to Zack Snyder's Army of the Dead. Landing a role in Knives Out 2 is another huge feather in his cap, further indicating that his career outside the ring may end up being even more impressive than his career as a top talent in professional wrestling.

Rian Johnson had noted back in 2020 that he was developing a sequel that would center on Daniel Craig's detective character investigating a new case, which is likely still the plan.