Weekend Open Bar: Prepare for Kombat Tonight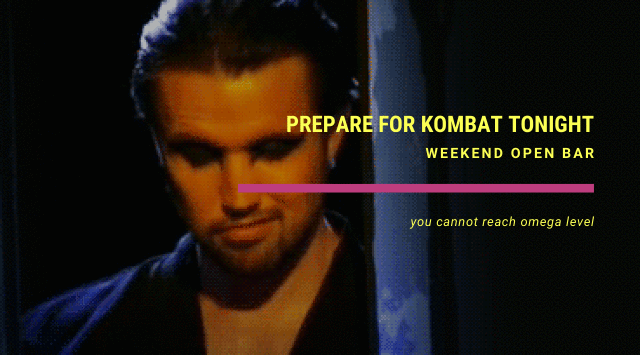 It's the Night of Night, my friends! Sitting here at 4pm, it's a mere three hours until I finally get to see a new movie in the theaters. Thirteen months! Lost twenty-pounds (not good), gained twenty-pounds (about 5 pounds too many), grew a mustache, grew a beard, grew a mustache, and now I'm back to a beard. Since I've been in the theater last there's been insurrections, elections, and a couple of Marvel television shows. It's been a hell of a fucking ride, some bad, some good, the majority banal.
Anyways! That's what is on the tip of my synaptic iceberg tonight! But there's other shit popping off this weekend, and I want to share in all the revelry with you folks! Right here, at the Goddamn Open Bar!
What are you beautiful cretins up to this weekend? Watching Mortal Kombat – be it in the theater, or at home? Fapping it to Resident Evil Village lady – be it in the grocery store parking lot, or at home? Anything is fair game, so long as you be excellent to one another within these walls!
Let's hang out.
This is Weekend Open Bar!