Bungie has gained the publishing rights for 'Destiny' and left Activision. This can only be a good fucking thing, right?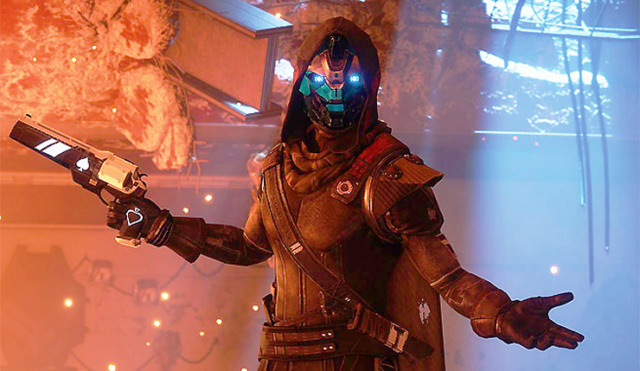 Bungie has split with Activision, and they're taking the mofuckin' rights to Destiny with them. I don't hate Destiny, but it's just never been compelling to me. That said, I'm still excited by this news. Let's see what Bungie can come up with for the future of the franchise, when they're not having to answer to Activision and its stockholders on the regular. Right? Maybe?
Bungie and publisher Activision are bringing their eight-year Destiny partnership to a close. The developer announced today that it will acquire publishing rights to the shooter franchise from Activision, and will publish future games on its own.

"Today, we're announcing plans for Bungie to assume full publishing rights and responsibilities for the Destiny franchise," Bungie and Activision said in a joint statement. "Going forward, Bungie will own and develop the franchise, and Activision will increase its focus on owned IP and other projects. Activision and Bungie are committed to a seamless transition for the Destiny franchise and will continue to work closely together during the transition on behalf of the community of Destiny players around the world."

"We have enjoyed a successful eight-year run and would like to thank Activision for their partnership on Destiny," Bungie said in an update posted to its website. "Looking ahead, we're excited to announce plans for Activision to transfer publishing rights for Destiny to Bungie. With our remarkable Destiny community, we are ready to publish on our own, while Activision will increase their focus on owned IP projects.

"The planned transition process is already underway in its early stages, with Bungie and Activision both committed to making sure the handoff is as seamless as possible."

Bungie said it plans to deliver on future Destiny 2 content as outlined in public roadmaps and hinted at future content for the game.

"With Forsaken, we've learned, and listened, and leaned in to what we believe our players want from a great Destiny experience," Bungie said. "Rest assured, there is more of that on the way. We'll continue to deliver on the existing Destiny roadmap, and we're looking forward to releasing more seasonal experiences in the coming months, as well as surprising our community with some exciting announcements about what lies beyond."

On Twitter, Blizzard said that the Windows PC version of Destiny 2 "will still receive full support on BattleNet and we do not anticipate any disruption to our services or your gameplay experience."

Bungie signed a publishing deal with Activision in 2010. Originally, the plan was to release four Destiny games and four game expansions between 2013 and 2020. That schedule lagged when the first Destiny was delayed for nearly a full year; it debuted in September 2014 and was followed by four expansions before Destiny 2 launched in September 2017.

In 2018, Bungie struck a deal with Chinese internet company NetEase to establish the game maker as a "global, multi-franchise entertainment company." Bungie received a $100 million investment from NetEase to help the studio build new teams and new worlds, Bungie CEO Pete Parsons said at the time.

Bungie similarly split with Microsoft, the studio's former owners, in 2007 to establish itself as an independent company. In that case, Microsoft retained rights to Bungie's Halo franchise and established a new studio, 343 Industries, to oversee the series.