John Cena is frontrunner for 'Shazam' lead. Let's not play around, get this done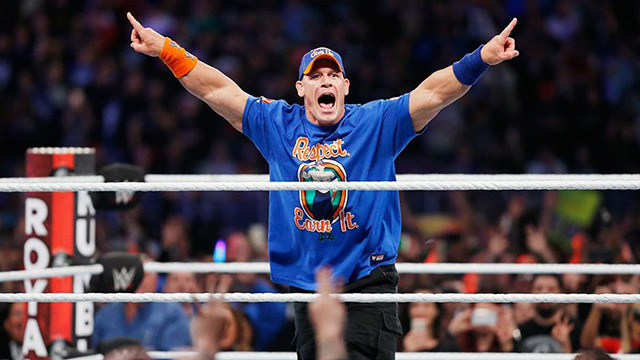 John Cena is the frontrunner to play the lead in DC's Shazam movie. There's some other jabroni also in contention, but let's just focus on the positive here. Cena is literally an overgrown, pumped-up man child. This casting is so fucking obvious. Additionally, let's not fucking forget if Cena is cast, dude will be feuding with The Rock's fucking Black Adam.
Please. Make this happen.
Pre-production on Warner Bros.' Shazam is underway, and so is the search for the titular superhero and his alter-ego Billy Batson. ThatHashtagShow reports the studio is zeroing in on an actor for Shazam himself and has also drafted a description for both Billy's character and the overall film.

According to the report, Warner Bros. is eyeing WWE superstar John Cena and Galavant alum Joshua Sasse as frontrunners for the role of Shazam. As the report points out, Sasse isn't as well known Cena, though he has appeared in television shows like No Tomorrow, Rogue and The Neighbors. Nevertheless, this would give Sasse the opportunity to truly define the role as a relative newcomer. On the other hand, Cena — who recently appeared in a comedic role for Amy Schumer's Trainwreck and will star in the Transformers spinoff Bumblebee — brings with him an established fanbase that could become a potential audience for Shazam.