Next 'Terminator' Movie Cancelled, Arnold Schwarzenegger Done With Franchise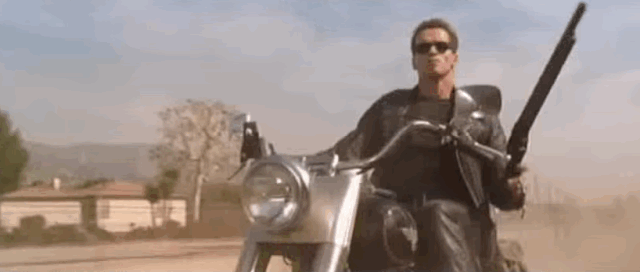 Wait for it. The next Terminator movie has been…Wait. Wait. Wait. Terminated! Fuck, fuck I hate myself. And, should the franchise ever come back, it will be without Schwarzenegger.
The New York Daily News reports that both that a Terminator 6—presumably, a hypothetical followup to Terminator: Genisys—has been scrapped for good. Also, in a future where the Terminator franchise would continue beyond this, original star Arnold Schwarzenegger would not be back. This isn't too surprising to hear, of course—we'd already heard that Genisys star Emilia Clarke would not return for future movies, and Paramount actually already pulled the sequel to the film off schedules last year.

But interestingly, this report doesn't make mention of the recent rumors that James Cameron and Deadpool director Tim Miller plan to sweep in and save the franchise from doom with a film that is allegedly a "reboot and conclusion" to the series, somehow. It does, however, mention that there's still hope an "independent company" could come to Paramount and revive the series, so maybe the future isn't quite as grim for Terminator as it currently sounds.